Menu
Holiday gems at 2800
11/5/2013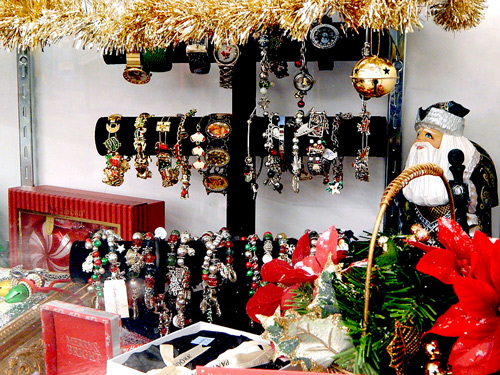 A host of holiday accessories at the Goodwill® 2800 SW Blvd store.

It's a case of holiday spirit.
The team at the 2800 SW Blvd. Goodwill® store has rolled out its amazing collection of holiday jewelry. The eye-catching display case has many gems, such as earrings, bracelets, necklaces and watches, at respectable thrift store prices.
Jewelry is a big draw at the store, says manager Jaime Monroe. She expects a similar response to the holiday themed pieces.
Arranged with the jewelry are holiday décor and trinkets. More shipments of holiday wares are scheduled to start hitting Goodwill Tulsa stores in coming weeks. Shoppers can expect to find gently used ceramics, crystal and glassware in good condition.
Thanksgiving Day is still weeks away. The jewelry case is just a warm reminder of the season ahead.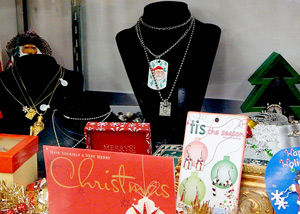 High-quality holiday treasures are mixed in with the jewelry at the 2800 SW Blvd. Goodwill® store.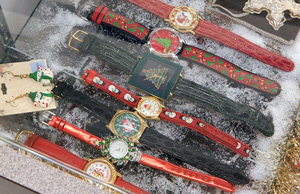 It's time to start thinking about Christmas at the 2800 SW Blvd. Goodwill® store.