Menu
Holiday Party Time with the OSU 'Lunch Bunch'
12/18/2018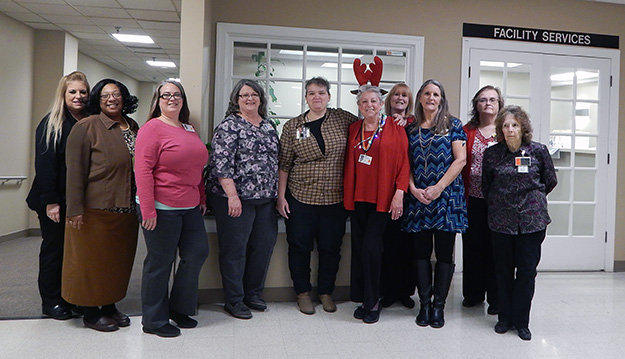 The OSU "Lunch Bunch"
Today was holiday party time with the "The Lunch Bunch" for the Goodwill workers at OSU Medical Center.
A group of women from the hospital's Business Office has made it an annual tradition to volunteer to assemble gift baskets for the Goodwill workers. The baskets are full of treats and small gifts, such as crossword puzzles and coloring books.
The Lunch Bunch led everyone in a couple of Christmas carols before heading back to work.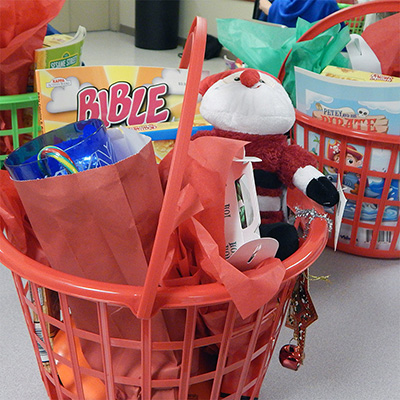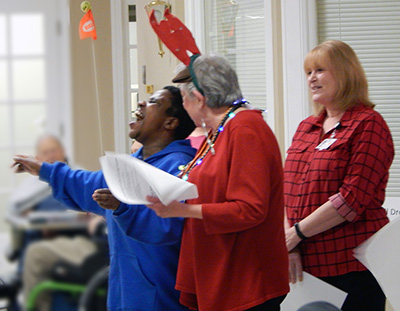 "We love (the Goodwill workers) so dearly. They are so sweet and dear to us," one of the Lunch Bunch said. "And we hope they have a wonderful holiday."