Menu
Goodwill opens Helm Center
5/11/2016
Goodwill Tulsa welcomed both new and familiar faces to the new Edgar J. Helms Center on Southwest Boulevard on Monday.
Located directly north of Goodwill's headquarters, The Helms Center is the new home of Goodwill Contract Services. Monday was a homecoming for those employees. The program moved to Goodwill East Campus on East Admiral Place in 2001. Goodwill Contract Services fulfills Goodwill's mission in a profound way by employing individuals with severe disabilities to work on subcontract jobs for civic minded local companies. Its work includes packaging and labeling; supplemental manufacturing; collating and secure document shredding.
Our forklift training program will now operate out of the Helms Center. Monday was also the first day of class for students in Shipping, Receiving & Warehousing. The new uniquely-designed course is a collaboration between Goodwill and Tulsa Community WorkAdvance.
June 8 is the scheduled grand opening for the Helms Center.
Director Gail Ball (left) and assistant Kim Downs of Goodwill Contract Services at the reception desk at the Edgar J. Helms Center.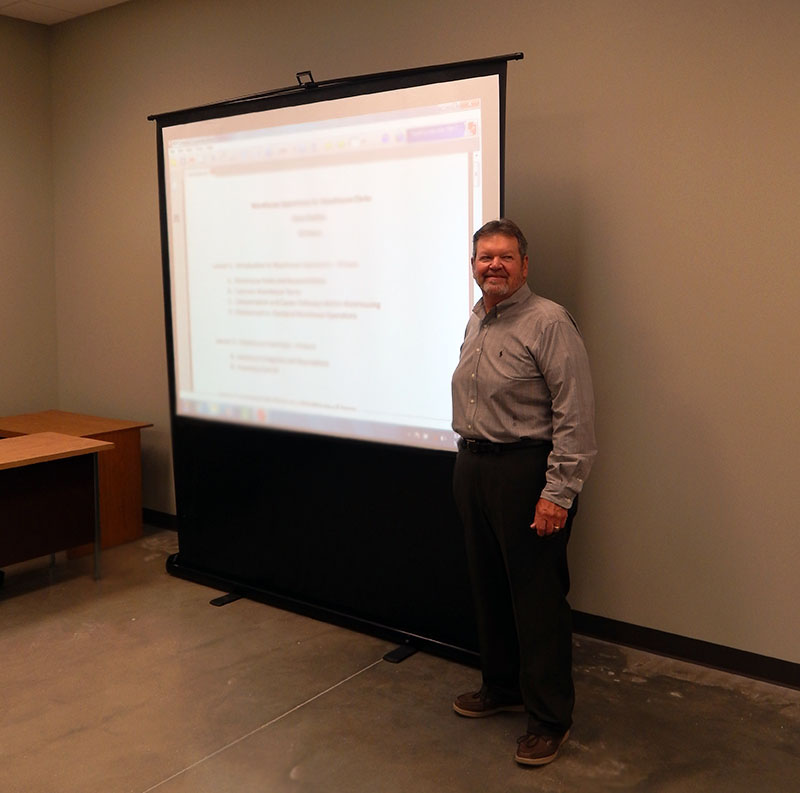 Steven Pearce is the instructor of the Shipping, Receiving & Warehousing course.