On Memorial Day, Monday, May 30:
Administrative, Goodwill TulsaWORKS and Community Based Programs at 2800 Southwest Boulevard are closed.
Processing, Dock and Transportation at 2800 Southwest Boulevard are open.
Goodwill Job Connection sites are closed.
Donation Sites and Retail Stores are open regular hours.
Shop Goodwill This Holiday Weekend
Friday, May 27 Customer Appreciation Day
25% off regular price of entire purchase
Monday May 30 Bonus Goodwill Day
50% off one item (see Value Planner for full details)

See opportunities to interview with
local employers at Goodwill Job Connection.


Good Deals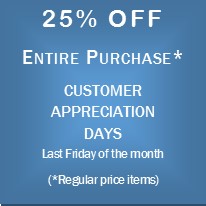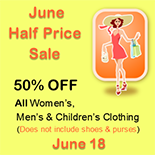 See Store Specials or the Value Planner for full details.
Our Vision: With your help, we can create a community where all people have the training and opportunities they need to be successful in the workplace, regardless of the barriers to employment they must overcome.