With your help,
we can create
a community where all people have the training and
opportunities they need to be
successful in the workplace, regardless
of the barriers to employment they must overcome.

Thank you attendees. Job seekers: Remember to work
those new contacts and stay connected. We can help.

Click to find the next opportunity to interview
with area employers at Goodwill Job Connection.
Schedule Change
Friday, Oct. 2, from 11 a.m. to 3 p.m. all activities at 2800 SW Blvd., Goodwill East Campus, and Job Connection sites will be closed. Auction also closed Friday, but is rescheduled for Saturday, starting at 8:30 a.m.
Good Deals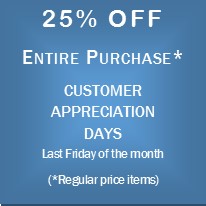 See Store Specials or the Value Planner for full details.