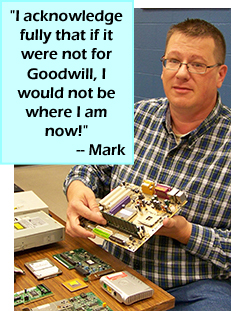 Mark came to Goodwill's TulsaWORKS program in January 2014 after having been out of work for more than two years. Mark completed several classes in the program, and he is now employed, putting his new tech skills to use as a customer service technician.
We need your help to fill more positions.

RIGHT STAFF (variety of positions)
Tuesday, Dec. 2, 9-noon 2800 Southwest Boulevard — South Annex
Thursday, Dec. 4, 9-noon 1665 South Yale Avenue
Applications available at Job Connection or download here.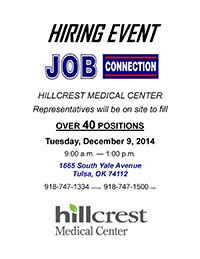 HILLCREST MEDICAL CENTER
Tuesday, Dec. 9 a.m.-1 p.m., 1665 South Yale Avenue