$100 shopping spree up for grabs
at SW Blvd. anniversary celebration
On Friday July 10, come to the Southwest Boulevard Store to register to win a $100 Goodwill shopping spree and other great door prizes. It's all a part of our celebration of the store's first anniversary. You must be 18 years or older and register at the store to be eligible to win the shopping spree. (Winners don't have to be present. Goodwill employees are not eligible.)
Download the flier for full details.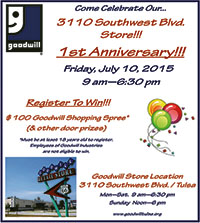 ---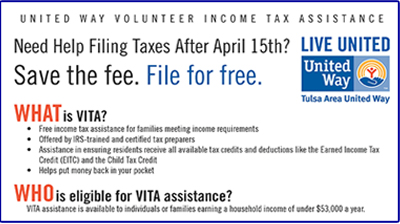 Free tax assistance extended to October
To meet the community's demand for help outside of the traditional tax season, the Tulsa Area United Way's Volunteer Income Tax Assistance site at East Side Christian Church, 1438 S. Indianapolis, is open Tuesdays through October 15. Volunteers are available from 9 a.m. to 1 p.m. More information, visit www.tauw.org.
---
Good Deals

See Store Specials or the Value Planner for full details.