Menu
Free Income Tax Preparation

Coronavirus-related Tax Information
CHILD TAX CREDIT AND ADVANCED PAYMENTS
There have been important changes to the Child Tax Credit, as a result of the American Rescue Plan of 2021, that will help many families receive advance payments starting this summer. For tax year 2021, families claiming the CTC will receive up to $3,000 per qualifying child between the ages of 6 and 17 at the end of 2021. They will receive $3,600 per qualifying child under age 6 at the end of 2021. Under the prior law, the amount of the CTC was up to $2,000 per qualifying child under the age of 17 at the end of the year.
This summer, taxpayers may begin to receive half of this now refundable credit via advanced payments. Advance payments of the 2021 Child Tax Credit will be made on the 15th of each month unless the 15th falls on a weekend or holiday starting July 15. Payments will continue through December. Families who receive the credit by direct deposit can plan their budgets around receipt of the benefit. Eligible families, must have a main home in the United States for more than half the year, will receive a payment of up to $300 per month for each child under age 6 and up to $250 per month for each child age 6 and above.
Advance payments will be estimated from information included in eligible taxpayers' 2020 tax returns (or their 2019 returns if the 2020 returns are not filed and processed yet). That's why it is imperative that clients with children get their taxes filed. Eligible taxpayers who do not want to receive advance payment of the 2021 Child Tax Credit will have the opportunity to decline receiving advance payments. Taxpayers will also have the opportunity to update information about changes in their income, filing status or the number of qualifying children through a portal at IRS.gov (see below).
For more information, visit IRS website.
FIND OUT IF YOU ARE ELIGIBLE CTC UPDATE PORTAL CTC NON-FILER SIGN-UP TOOL
Prepared for you: VITA
Individuals and families with annual household income of $57,000 or less, can file for free through the IRS Volunteer Income Tax Assistance Program (VITA), facilitated by Goodwill Industries of Tulsa.
SPECIAL EVENING HOURS: We have extended our summer session for one more night only! Wednesday, Oct. 6, 4:30 pm -7:30 pm. Slots will fill quickly so make an appointment now. (Walk-ins will be served as space and time allows; must arrive by 7 p.m.) See below for other free online DIY options for tax preparation if you still need to file. Send us a message if you have questions here.
What to Bring/Upload
Social Security cards or Individual Taxpayer Identification notices/cards for you, your spouse, and/or dependents on the return
Government issued photo ID, employer ID, or school ID as proof of identification for yourself and/or your spouse.
All Forms W-2 and 1099
Information for other income
Information for all deductions/credits
Form 1095-A, Marketplace healthcare coverage
A copy of last year's tax return (not required but helpful)
Banking information for direct deposit of refund
Provided with support from Hille Foundation, Security Bank, Wells Fargo and George Kaiser Family Foundation.
Do it Yourself: Goodwill Tulsa OLT
You can file a FREE federal and state return if ​your income in 2020 was $72,000 or less!​
Easy Q&A guidance to fill out the 1040 form
No age restrictions​
EFile service for federal and Oklahoma returns​
Supports Form 1040NR ​
Need help? Our certified tax volunteers can answers questions:
Contact us via Email​
Volunteer assistors will answer questions Monday-Saturday, 9:00 a.m. -2:00 p.m.
Responses provided within 48 hours on operation days​​
The First Step: To e-file your 2020 tax return, you must verify your identity with your Adjusted Gross Income from your 2019 tax return. VALIDATE IDENTITY
Click Here to Start Your Return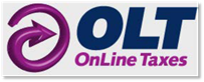 More Resources
Your Civil Rights are Protected!
Federal Student Financial Aid (FAFSA)
Claim Your Credits
Earned Income Tax Credit
EITC can be a significant financial boost to you and your family. To learn more, watch the video or visit www.getyourefundtulsa.org. Then ask your tax preparer whether you qualify or visit www.irs.gov/eitc.
Estimate Your EITC with this tool!
You must file a tax return to claim these credits, even if you were not required to in the past. Also, by federal law, the IRS cannot issue refunds for tax returns that claim the EITC or the Additional Child Tax Credit (ACTC) before mid-March. Even so, taxpayers claiming either credit should file as soon as they have all the documents they need to prepare a complete and accurate return.