Prepared for you: VITA

Eligible individuals and families can file for free and save the fee through the IRS Volunteer Income Tax Assistance Program, facilitated by Tulsa Area United Way.
Services are available for free for filers with a household income of $55,000 or less.
Goodwill's VITA site is open Saturdays from 9:00 a.m. to 3:00 p.m. (or until we reach capacity) starting February 2 through April 13.
For a list of other Tulsa Area United Way VITA sites, click here. You can also call 2-1-1 Helpline for all sites and hours in Tulsa. Outside Tulsa, visit irs.treasury.gov/freetaxprep
---
Claim Your Credits
Earned Income Tax Credit
EITC can be a significant financial boost to you and your family. Watch the video. Then ask your tax preparer whether you qualify or visit www.irs.gov/eitc
Child Tax Credit
Many families that earned at least $3,000 may be eligible for the CTC — up to $1,000 for each qualifying child younger than 17. Ask your tax preparer or check eligibility here
You must file a tax return to claim these credits, even if you were not required to in the past. Also, by federal law, the IRS cannot issue refunds for tax returns that claim the EITC or the Additional Child Tax Credit (ACTC) before mid-February. The IRS expects the earliest EITC/ACTC related refunds to be available in taxpayer bank accounts or on debit cards starting Feb. 27, 2019, if the taxpayer chose direct deposit and there are no other issues with the tax return. Even so, taxpayers claiming either credit should file as soon as they have all the documents they need to prepare a complete and accurate return.
Do it Yourself: MyFreeTaxes.com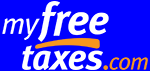 MyFreeTaxes.com is a money saving alternative to going to paid preparers or buying tax software.
Anyone with household income of $66,000 or less can prepare their own taxes online, from any computer or mobile device, at no cost. The software, powered by H&R Block, does federal and state returns, and checks eligibility for potential tax credits. Assistance is available online also.
It's easy, safe, secure and free if you qualify. Go to site
---
Tax Time Money Management Tips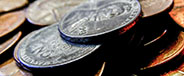 While you are waiting to have your taxes prepared at Goodwill's VITA site, you can:
get answers to money questions from our financial coach
learn how to open a savings account
This year it's easy to save a portion of your refund with Form 8888. These two campaigns are offering taxpayers incentives to save.