Menu
Five Fabulous DIY Calendar Ideas
1/4/2017
You went to write a note in your desk calendar, saw Dec. 31 staring back at you, and then realized January had somehow still sneaked up on you. (Haven't we all been there?)
Take the sting out of not having the foresight to order a 2017 calendar by making your own. Here are five fun ideas we found for your work desk and the home. You can buy ready-made pieces for your project. The real fun, however, is figuring out what you can find to upcycle or repurpose at the thrift shop.
1. Julia Marchand of Jeeze, Julia!, and a featured blogger for Goodwill Industries International, tried to help us before the holidays. She was going for speed with her idea, and so she used a nice photo stand as a base for a custom photo desk calendar. See it at The Goodwill Blog.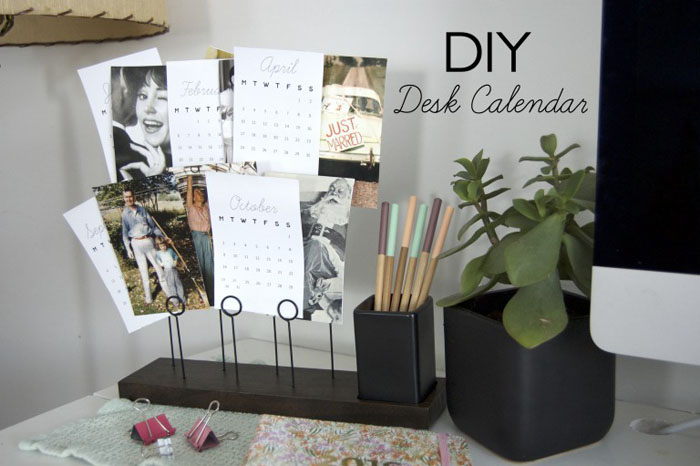 courtesy photo
2. This clever idea by Leila turned paint samples into a bright, colorful and chic calendar. See it at chicism.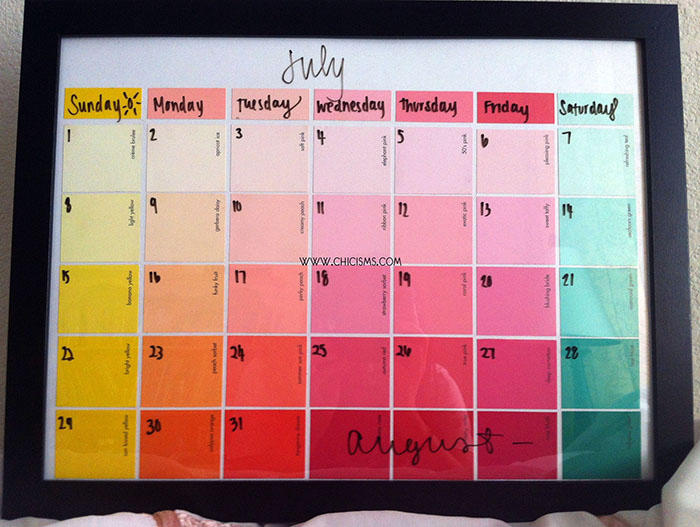 courtesy photo
3. We saw many variants of this desktop calendar with hanging pages using a shadow box and cup hooks. This version by Southern Living shows how to make it shine with some glitter and craft paper. (Video from the Southern Living YouTube channel)
4. "Simple & Chic" is the perfect way to describe this desktop calendar. To make it, PBunnieP used a steady hand and nice lined notepad paper. You can often find notepads on the wares shelves at Goodwill. (Video from the PBunnieP YouTube channel)
5. Chalkboard calendars are cool. Even cooler when you can make one from a repurposed mirror like this by Elizabeth of Within the Grove. It helps you stay organized while adding some pizazz to your home décor. See it at Within the Grove.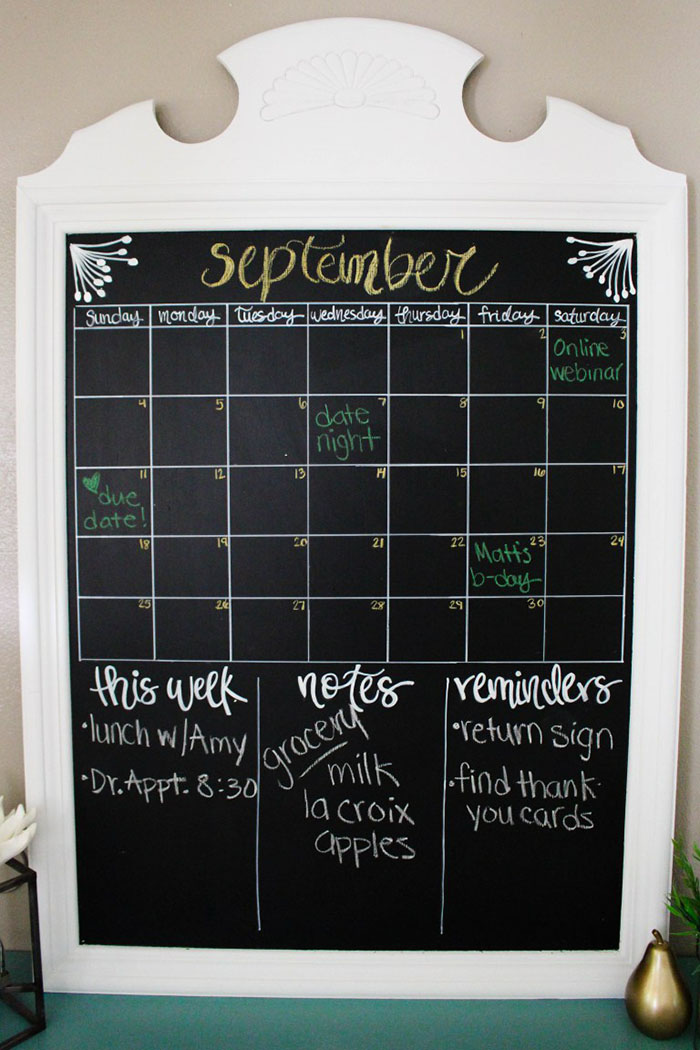 courtesy photo
Now you can say you have an excuse for being late with your 2017 calendar. What kinds of DIY calendar projects have you tried? Let us know in the comments below.
Happy New Year!