Menu
Manage money better with written plan
7/9/2018
The path to household financial security involves many steps. Catherine Pate, AFC®, financial coach at Goodwill, recommends a crucial starting point: a written spending plan.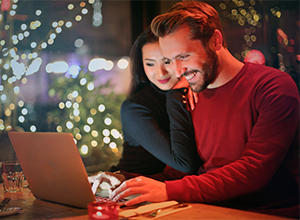 A written spending plan provides an overall financial picture that can make it easier to prepare for the holidays or other specific money goals.
Good money management starts with knowing what money you have coming in and going out towards bills (yes, bills). Then you can see whether you have extra cash (aka "discretionary income").
With automatic payments and direct debits, we might be tempted to simply monitor our bank accounts weekly or balance the checkbook at the end of the month. However, a written spending plan is a strong visual of your current financial picture. It is easier for you to control your money management with a laid out plan.
And while it might sound obvious, by knowing where you are financially, you can then see where you are going. You can use this information to work toward your overall future financial security and to create specific SMART goals: Specific, Measurable, Attainable, Realistic and Timely.
An example of an SMART goal for money management: "I will save $25 per paycheck every month for the next 12 months."
You can get help developing SMART goals or your basic money management skills by scheduling a free coaching session with Catherine. Call 918-581-1288.
Keep following our blog to read more tips from Catherine on money management, improving credit and paying down debt.
Goodwill has partnered with the Consumer Financial Protection Bureau (CFPB) to provide free financial coaching services to families in the Tulsa area. Catherine Pate, AFC®, FFC candidate, is headquartered at Goodwill until March 29, 2019.