Menu
2018 Day of Caring at Goodwill
9/20/2018
Friday, September 14, was a full morning of fun and sharing at Goodwill Tulsa thanks to the kind efforts of volunteers from Tulsa Tech and Williams.

About 30 women and men volunteered at several Goodwill locations as part of Tulsa Area United Way's annual Day of Caring. The event is one of the nation's largest single days of community service. Goodwill is extremely thankful for the volunteers who gave their time.
Volunteers pitched in across Goodwill, allowing them to interact with customers, clients, program participants and employees. Some spent their time at the stores on Garnett Road and East 51st Street (Stone Creek). Most of the volunteers came out to Goodwill's campus on Southwest Boulevard.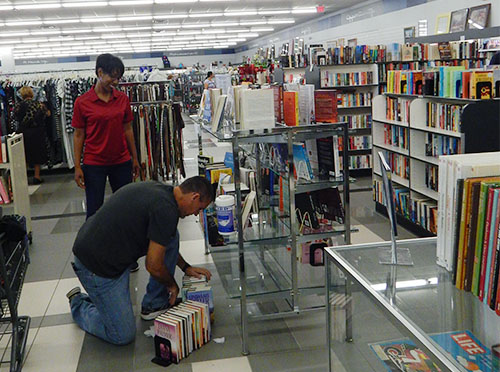 At the 3110 Southwest Boulevard store, a handful of Tulsa Tech volunteers cleaned and arranged displays in the Book Nook and wares sections, and hung clothes.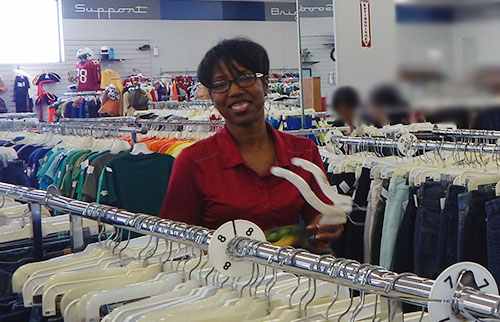 Kneisha Jones with Tulsa Tech said she usually goes to the YMCA for Day of Caring. She has family members who love shopping at the Southwest Boulevard store, however, so she saw it as a chance to check it out for herself.
"I like it how looks, the way the colors are arranged," she said. "It looks good to the eye. And it was easy for me to find things."
At Goodwill Job Connection, two Tulsa Tech volunteers made follow up calls to individuals to check in on the progress of their job searches. Goodwill Job Connection offers to anyone looking for work free walk-in services, such as help with a resume or use of a computer to research job leads or complete applications online.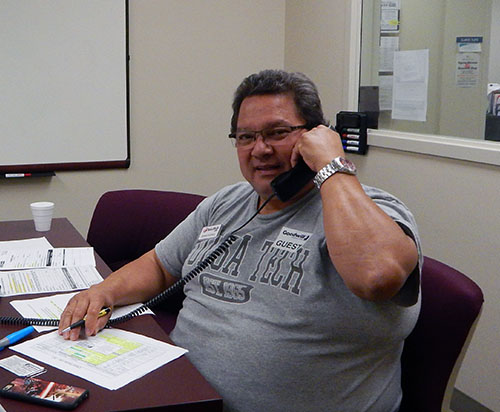 Dannie Russell, an instructor at Tulsa Tech, said he had volunteered before at Goodwill for Day of Caring. He looks forward to the day as it gives him a chance to help in the community outside of the classroom.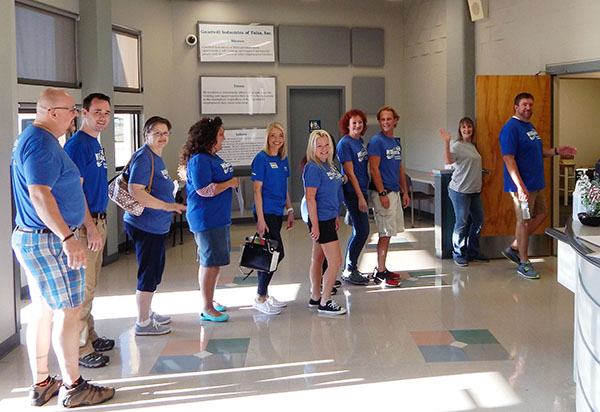 A group of Williams volunteers spent their time in Goodwill's processing department where they sorted donations.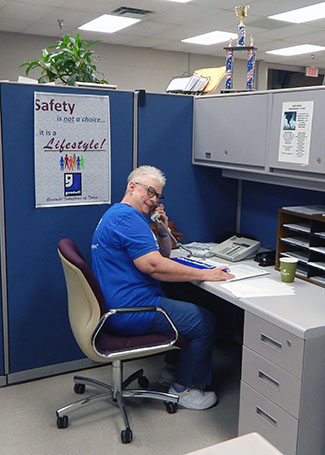 Two Williams volunteers worked the phones at Goodwill TulsaWORKS Career Academy.
Another group from Williams was in charge of the picnic and fun day for employees at Goodwill Contract Services, which provides employment for individuals with severe disabilities. The volunteers grilled burgers and hot dogs, and played outdoor games with the workers at Howard Park.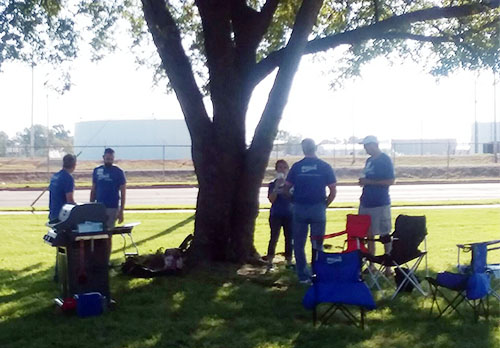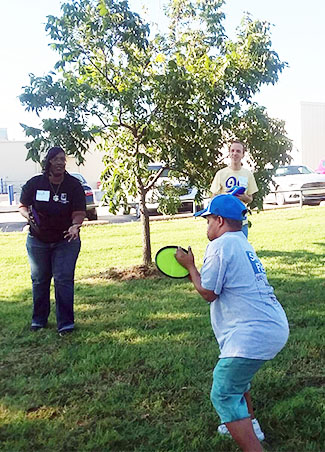 (Photos by Loretta Block)
Inside the Edgar Helms Center, volunteers and Goodwill Contract Services employees tried their luck at Don't Break the Ice and other classic board games. Some played a hand or two of cards, while others focused intently on creating masterpieces with crayons and markers.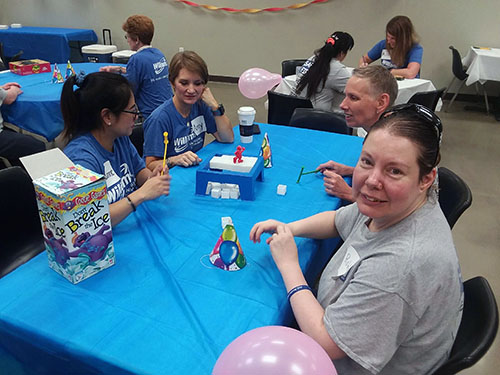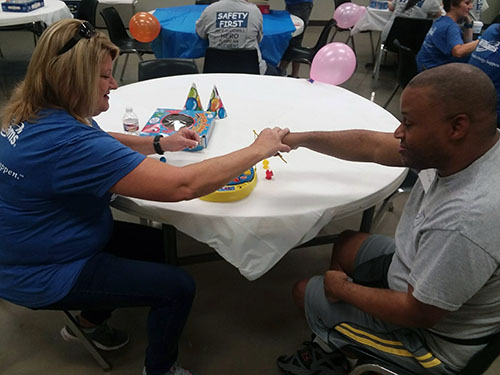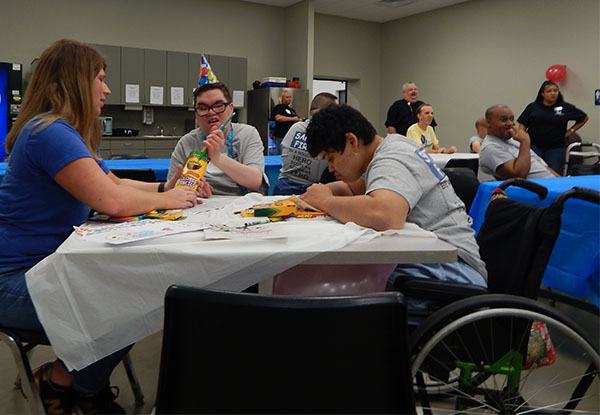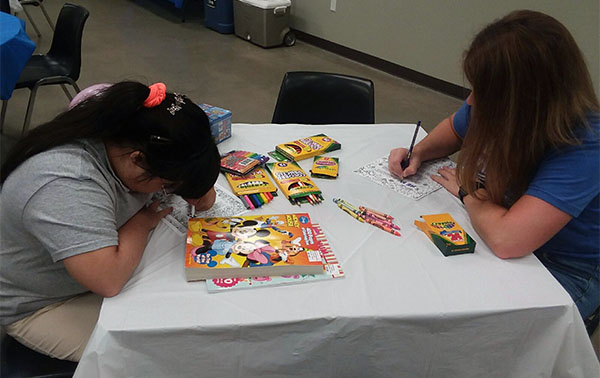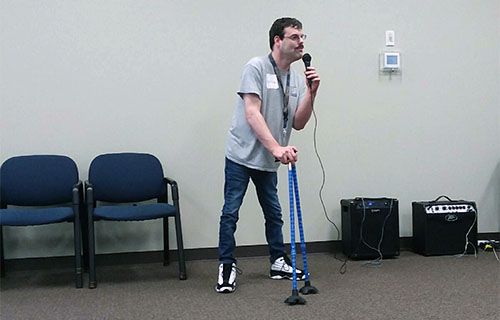 The employee talent show provided the entertainment. (Photo by Loretta Block)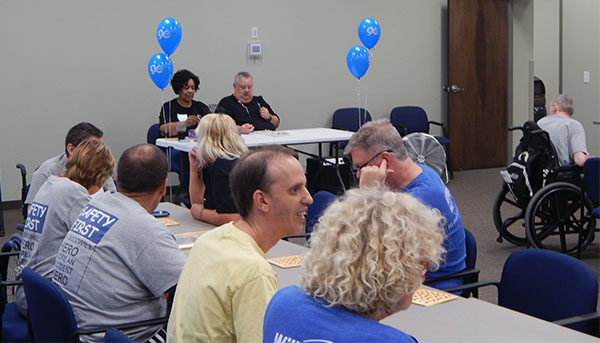 And during bingo time, everyone was hoping to snag a great prize.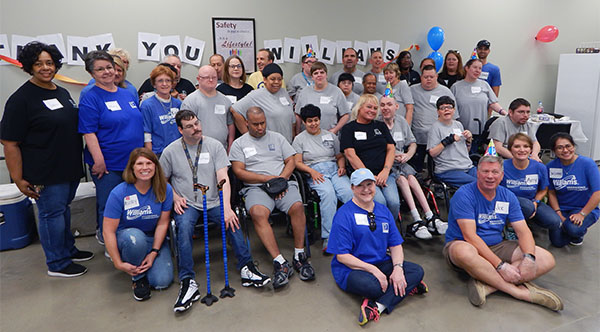 There were smiles and laughs all across the campus Friday thanks to the volunteers.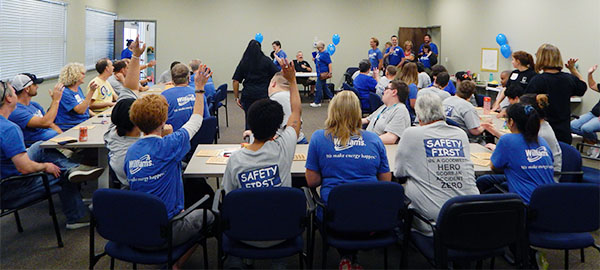 Once again, we say THANK YOU!
#LiveUnited