Menu
TulsaWORKS Class Spotlight: Forklift
12/20/2018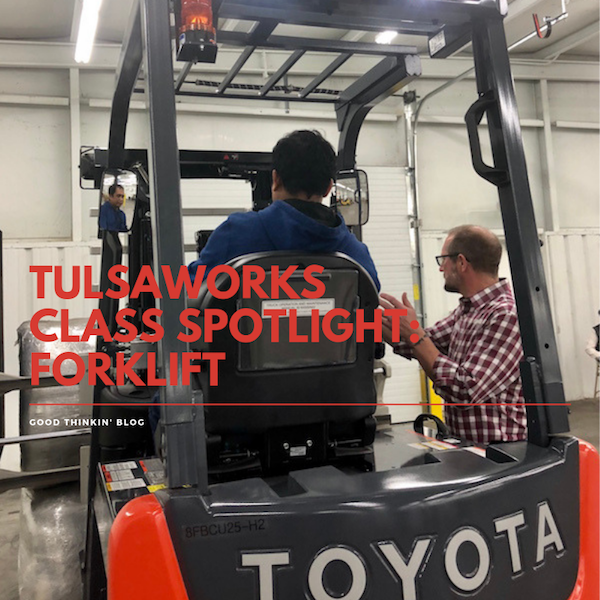 Flashing lights, reversing beeps, smiles and applause took place today as our students navigated the courses and various exercises alongside our instructors.
This is day 2 of 3 in our Forklift and Material Handling training program.
Goodwill instructors Tim and Brady go over OSHA theory & basic driving in the classroom. Then day two it's time to take on the course… the challenge course. More commonly known as the lab. This is when our students perform a variety of forklift and material handling exercises. Finally, day three is all about testing students' performance and knowledge both in the classroom and in the lab.
Once the course is completed many of our students find meaningful work in Tulsa's growing manufacturing, warehousing and distribution centers. "Everyone has done really well today," Goodwill Career Navigator and Instructor Tim said. "Their confidence on the forklifts has already grown from last week's simple exercises to this week's more challenging exercises. From the youngest in this class at 19 to the oldest at 60 years old, everyone is learning a new skill that is making them more employable."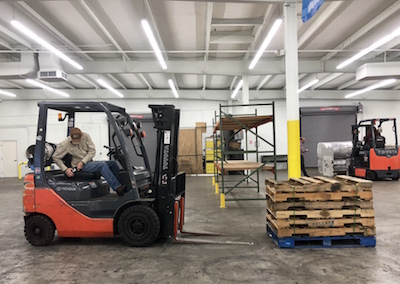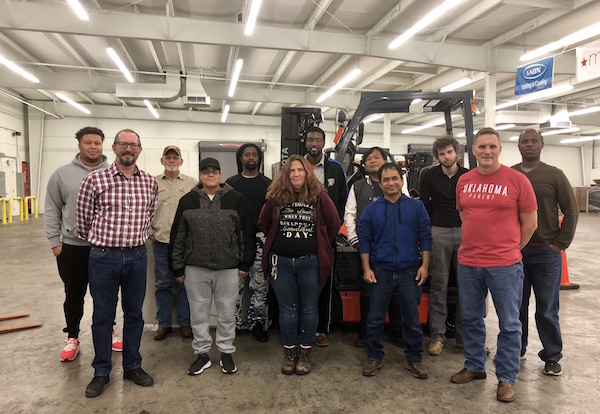 Goodwill TulsaWORKS students learn theory in the classroom, then performance in the lab. If you're interested in gaining an industry-recognized license, sign up for next month's courses online at goodwilltulsa.org