Menu
Williams Co. at Goodwill for Day of Caring
9/12/2019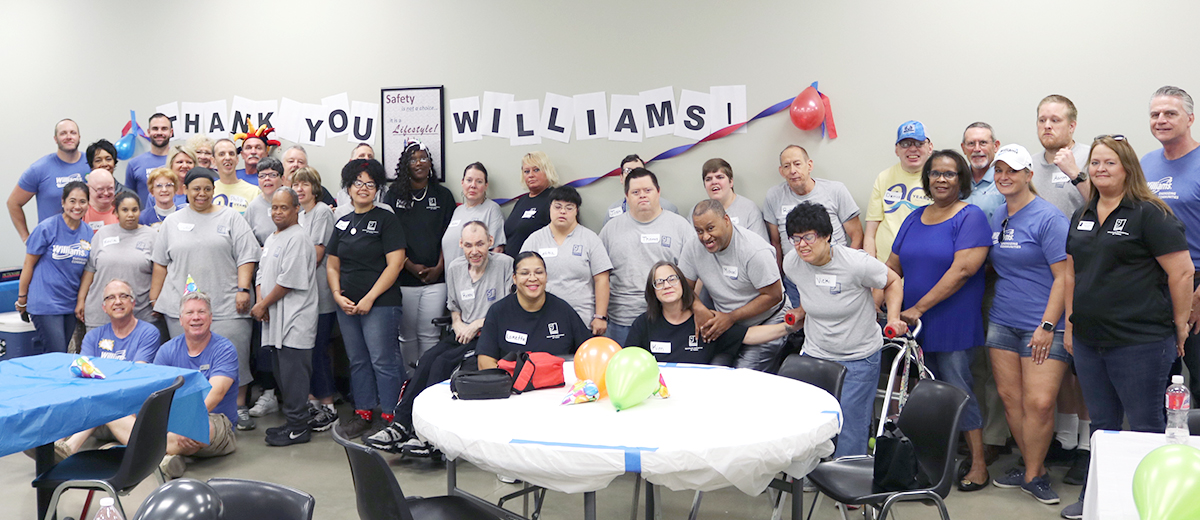 Williams Company employees love to fly south to Goodwill for the annual United Way Day of Caring.
On Friday, September 6, they returned to Goodwill's campus on Southwest Boulevard, joining others who were volunteering their time with projects around our community.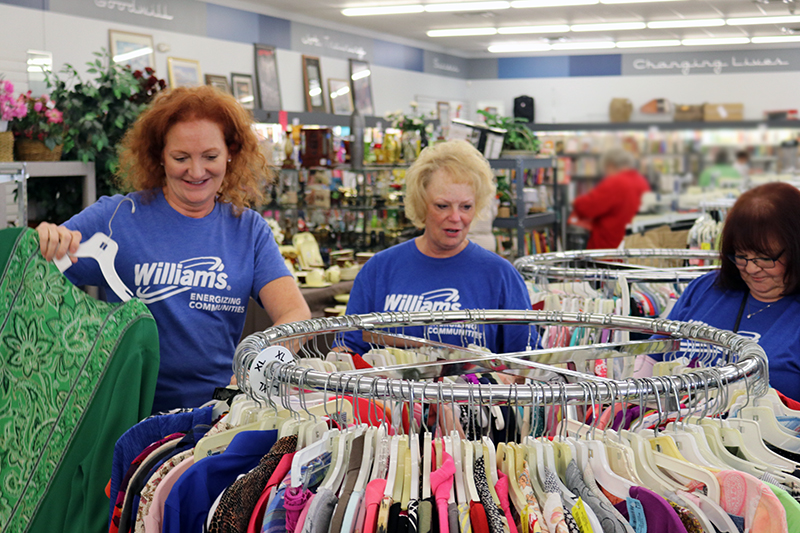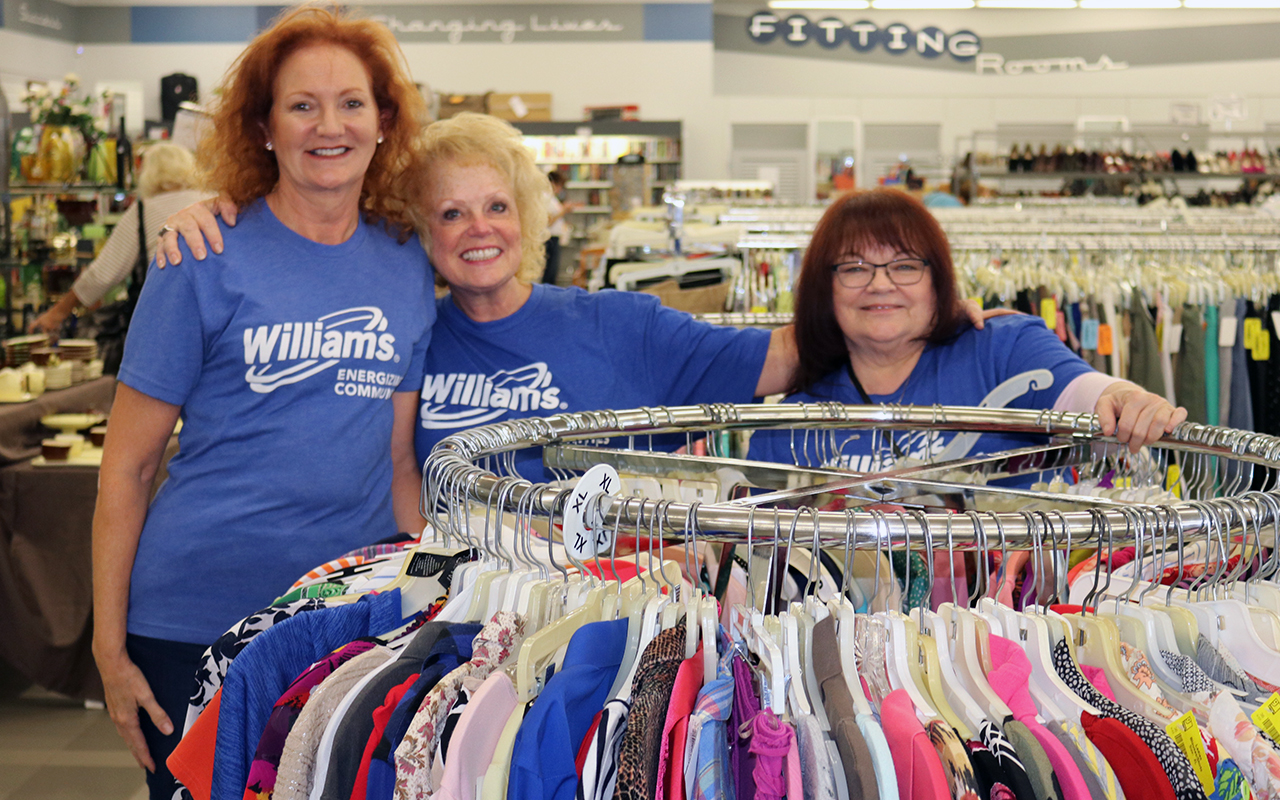 Williams Company employees spent time at the 3110 Southwest Boulevard Store, where they put clothes on racks, wares on shelves and helped keep things looking neat and organized.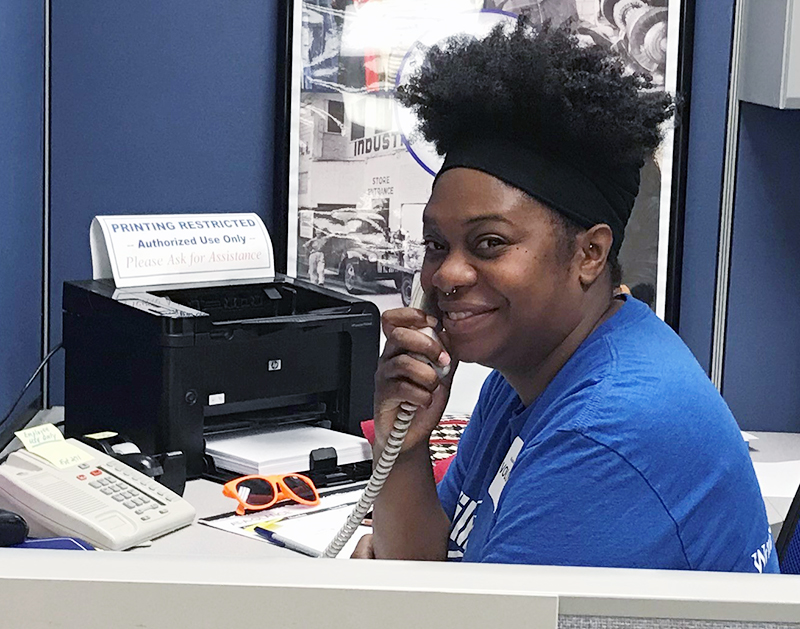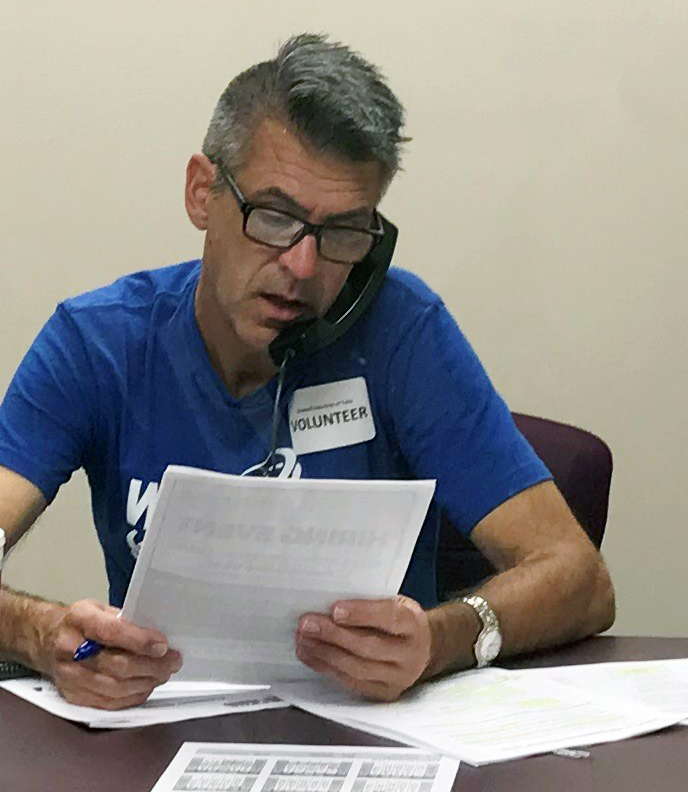 Marshondria Adams and Lloyd Farnam volunteered their time and expertise with Goodwill Job Connection, Tulsa-West. They were tasked with making follow up calls to Goodwill Job Connection clients to update employment statuses, and provide information on upcoming career events and activities.
After familiarizing themselves with resource information, the two volunteers were anxious to get started. Within the first hour, their calls revealed that five clients had found employment. They were even more excited to be able to inform those newly hired clients that they were now eligible for a $35 clothing voucher to purchase professional attire from a Goodwill retail store for their new job.
Increasing the number of successful employments (or placements) quickly became a friendly competition. Over the course of five hours, Marshondria and Lloyd made approximately 200 calls resulting in 14 successful employment updates. Callbacks were still coming in through the end of the day and we expect more over the next week. Both volunteers expressed interest in volunteering at Goodwill Job Connection again soon. They asked that volunteer applications be emailed to them as soon as possible.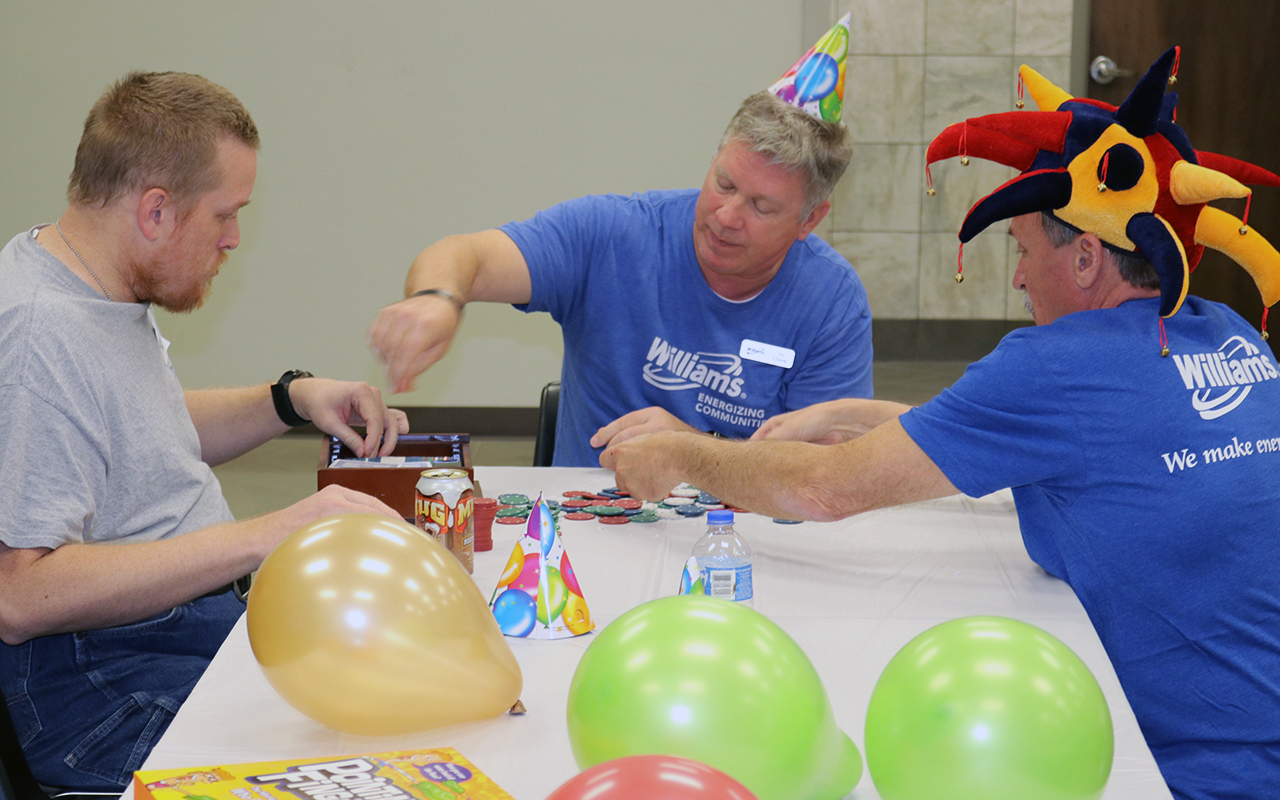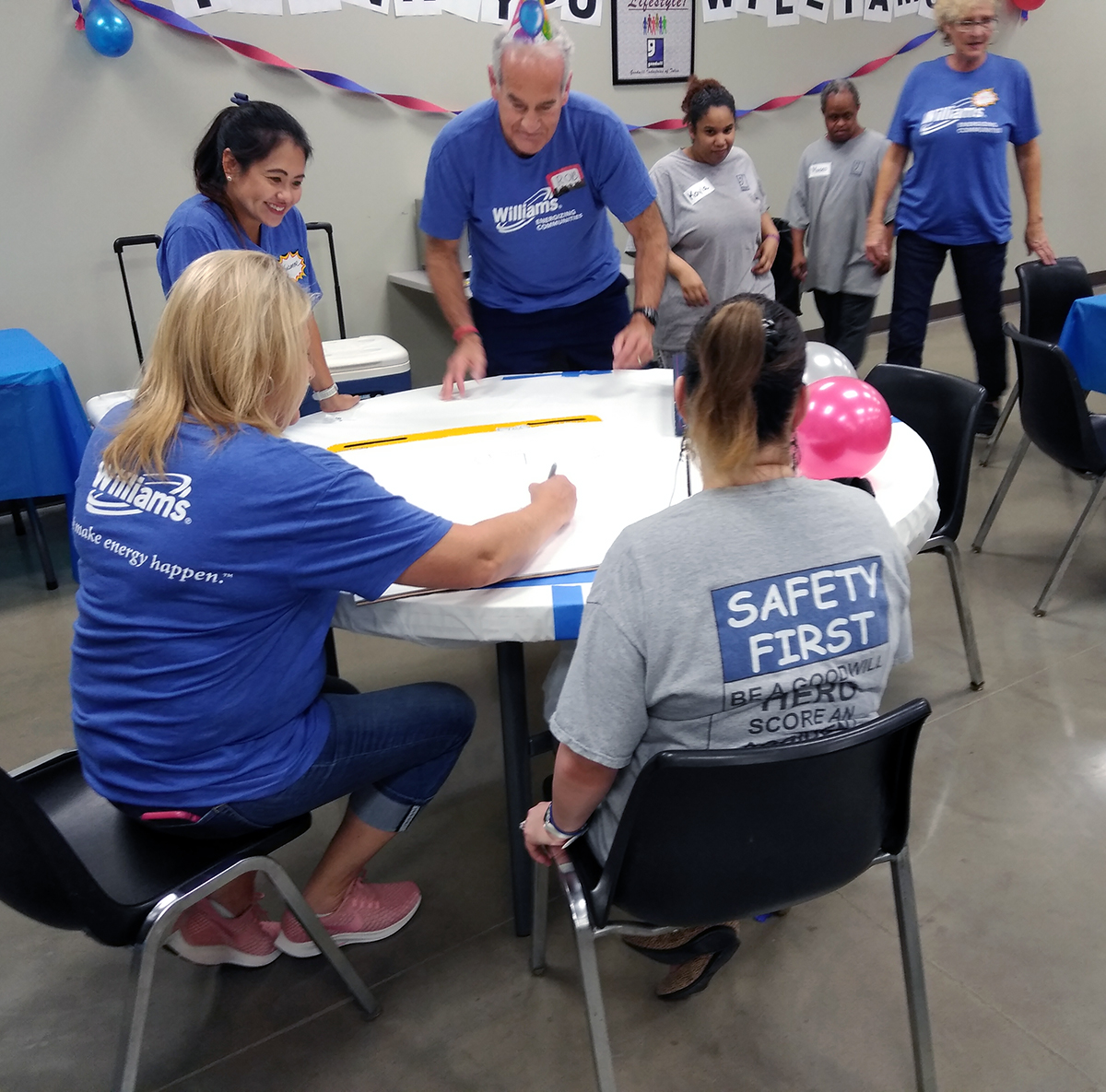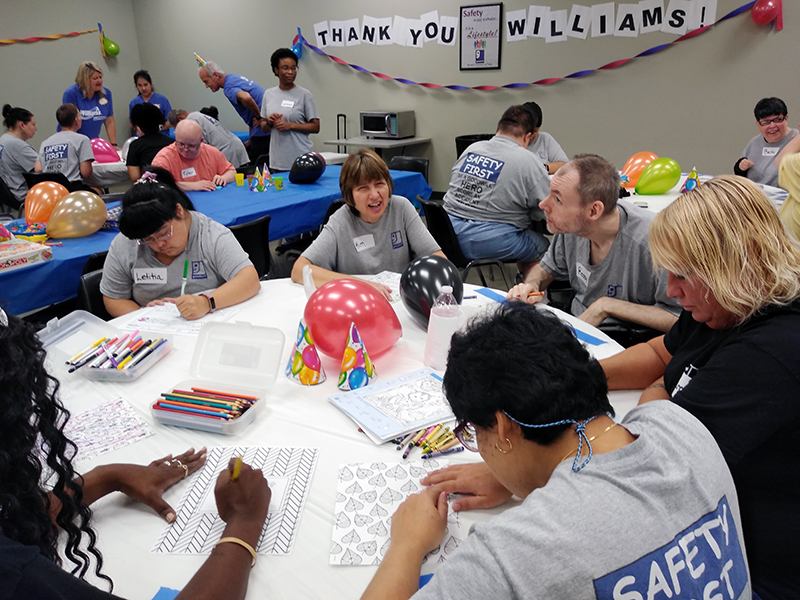 At Goodwill Contract Services, a group from Williams Company ran the annual picnic and fun day. Volunteers played games and worked on crafts with the supported workers.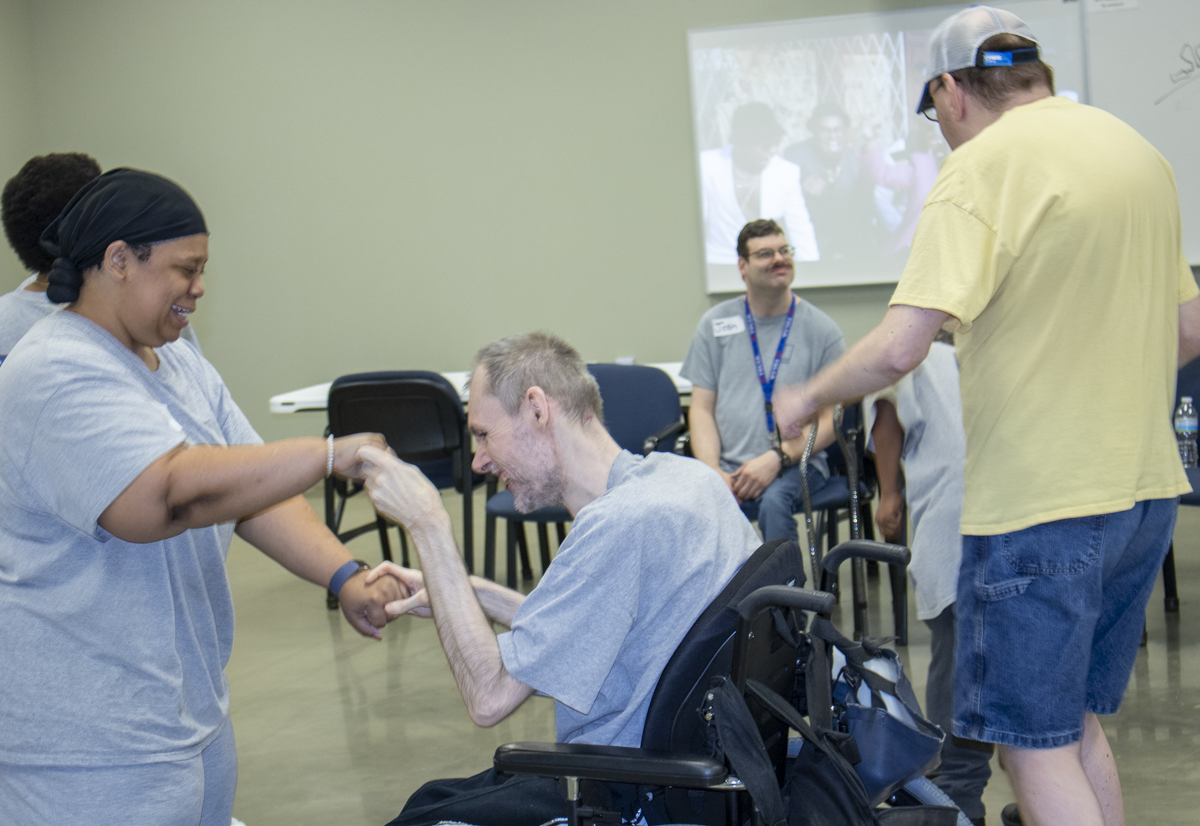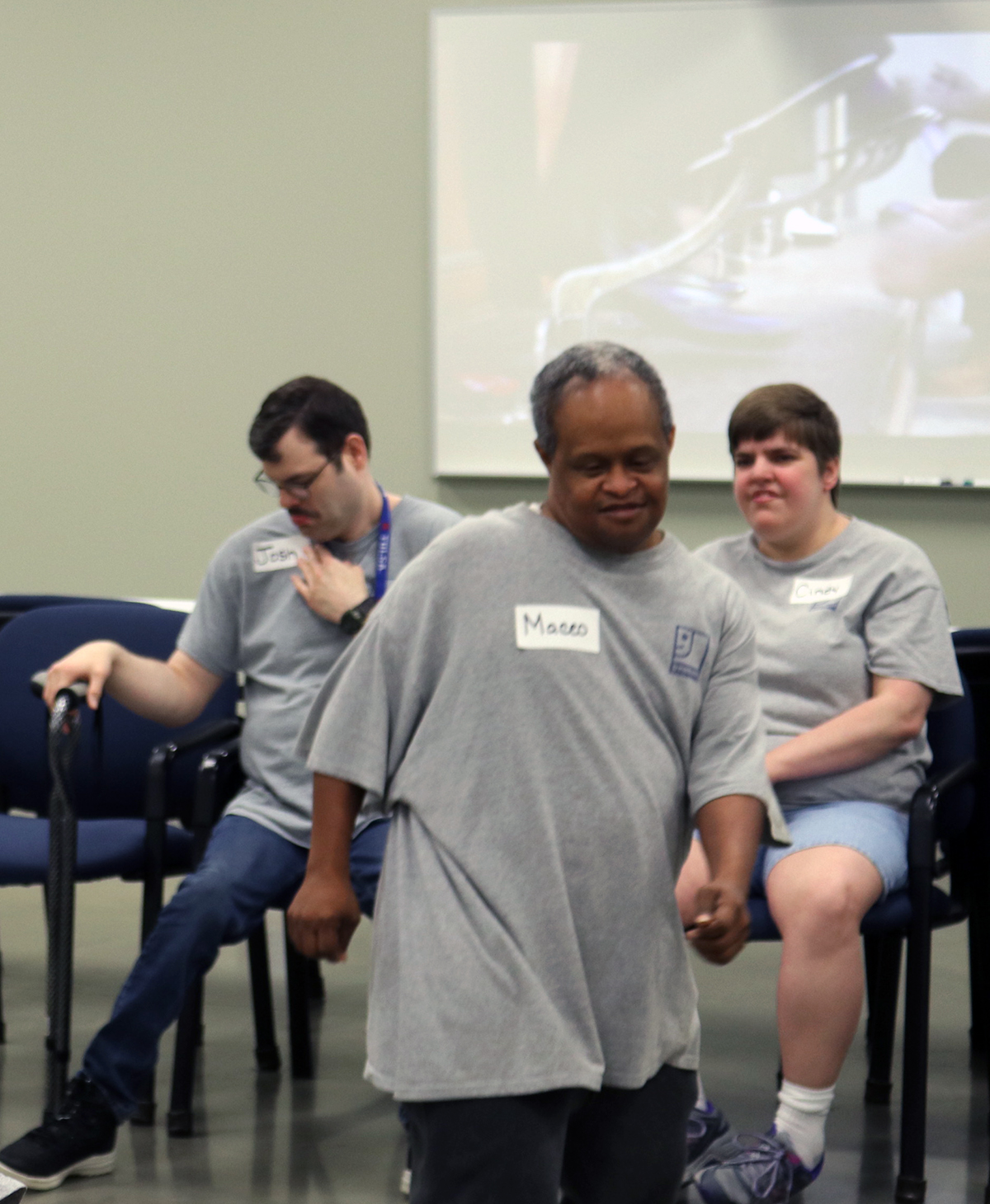 There was also a dance party, where supported workers showed off their moves in front of YouTube videos. For lunch, volunteers served up grilled hot dogs and chips.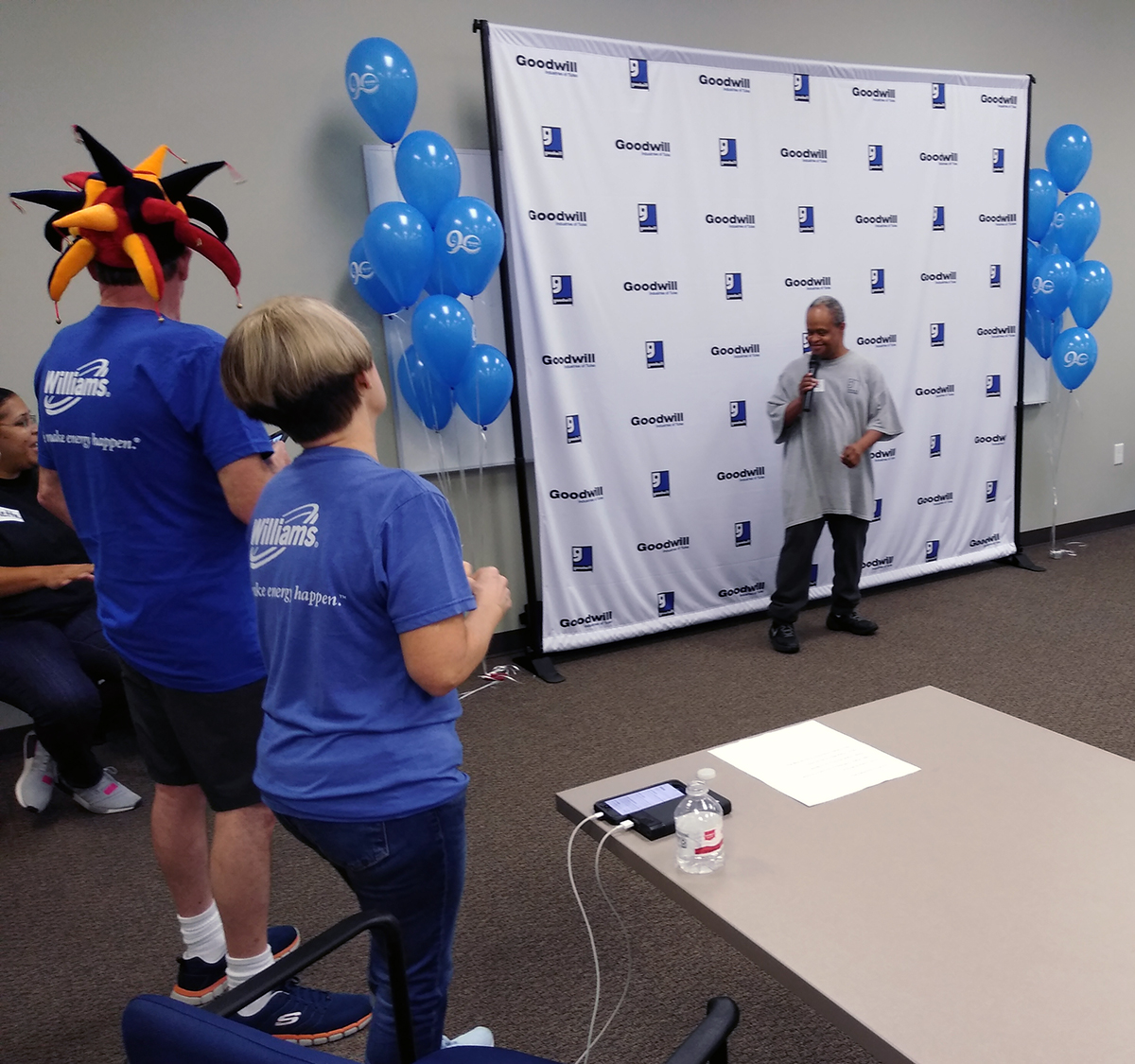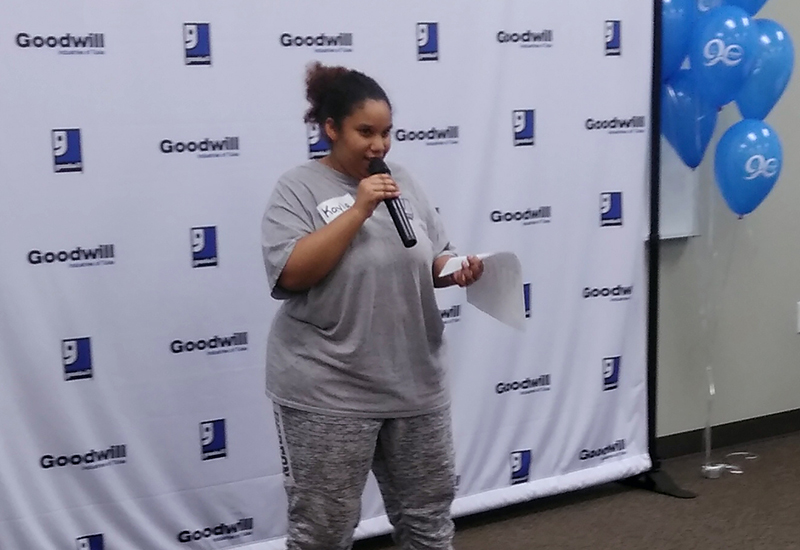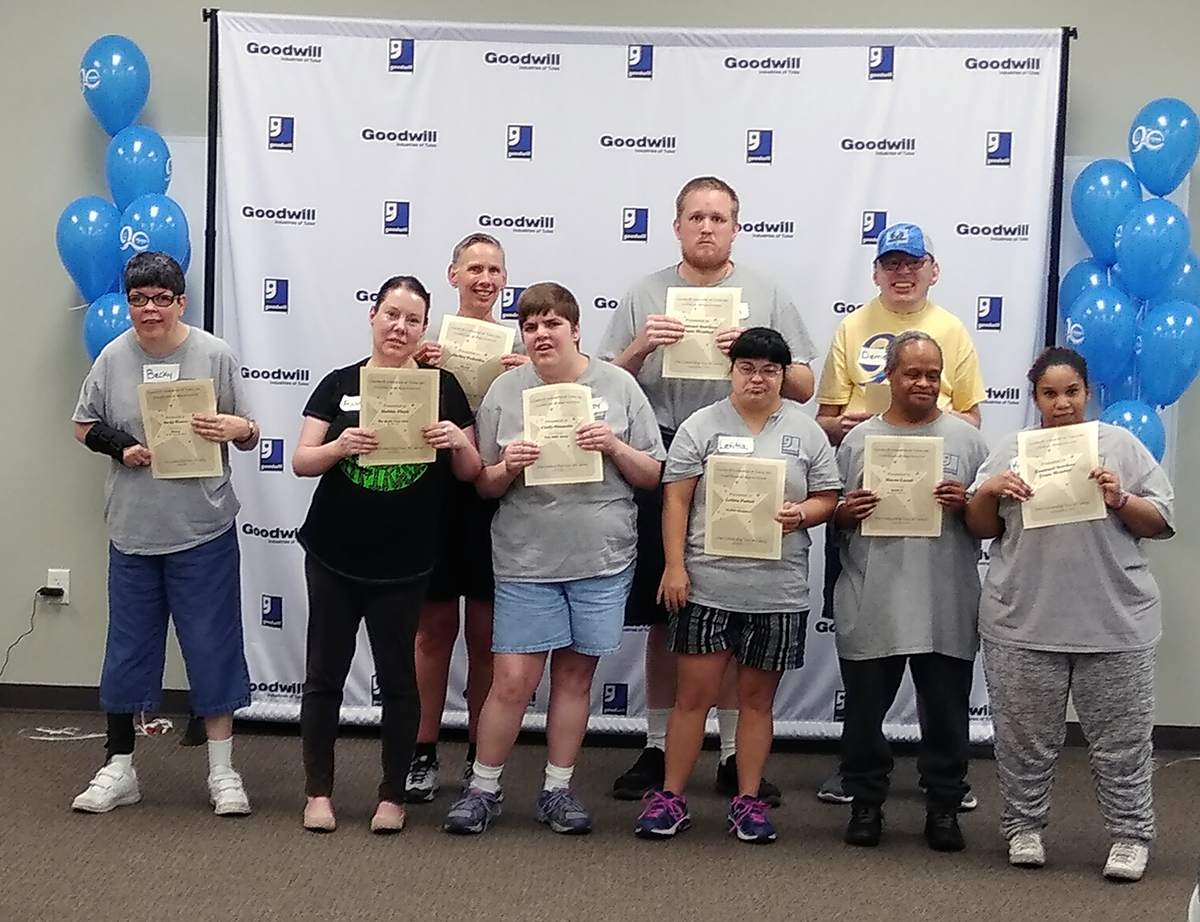 After lunch, GCS employees performed in a talent show. Williams volunteers cheered on the participants, who all received certificates at the end of their performance.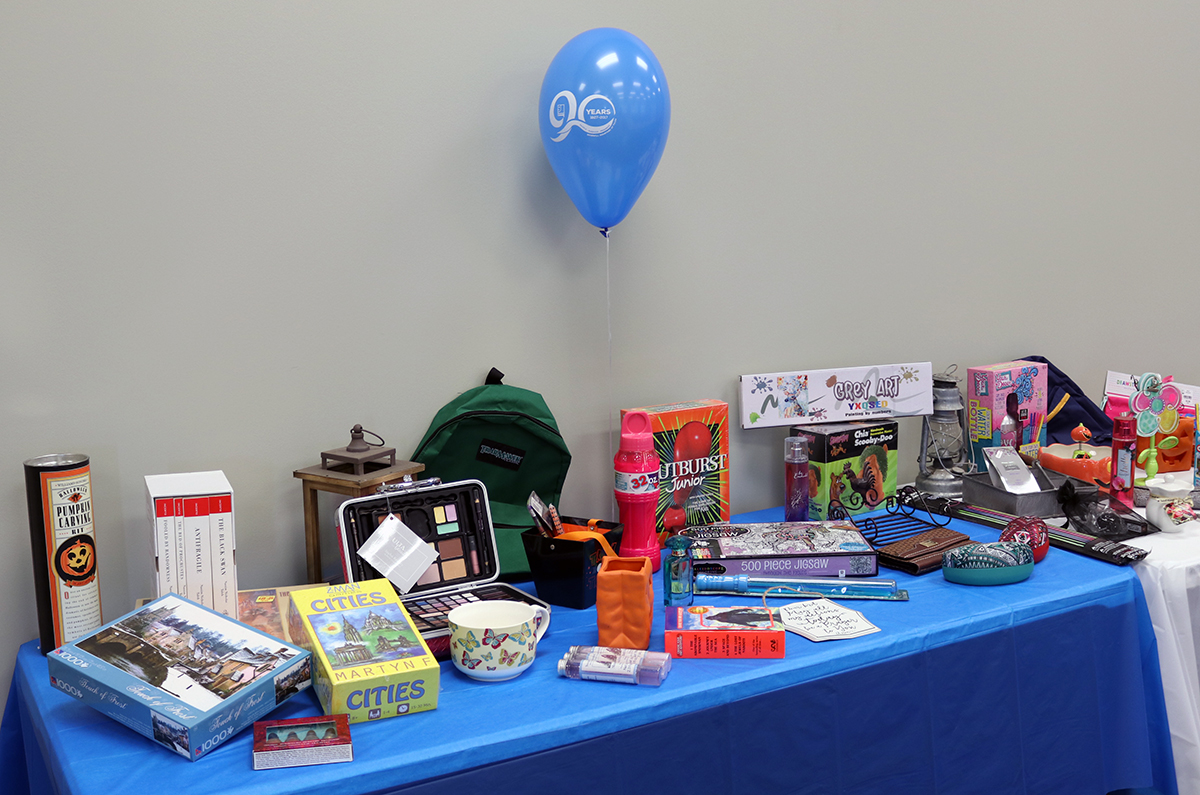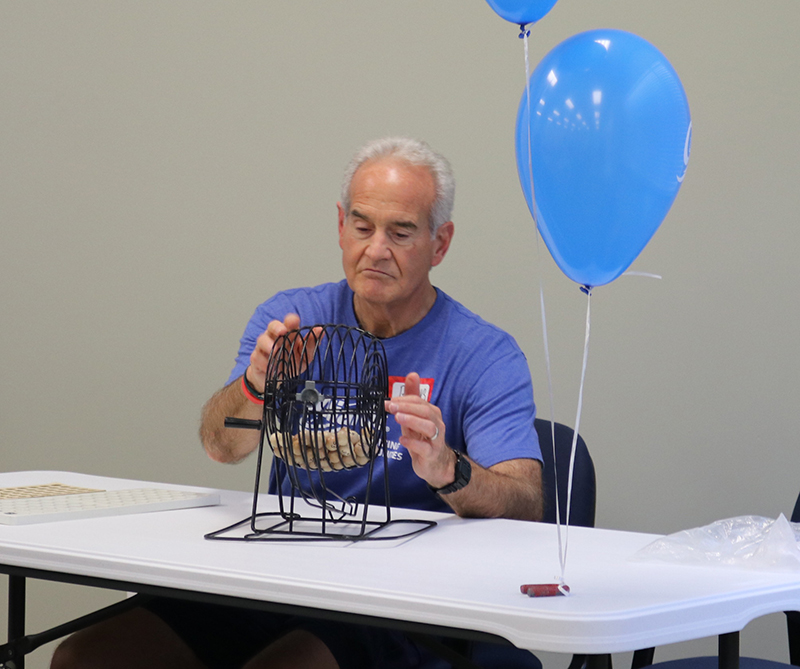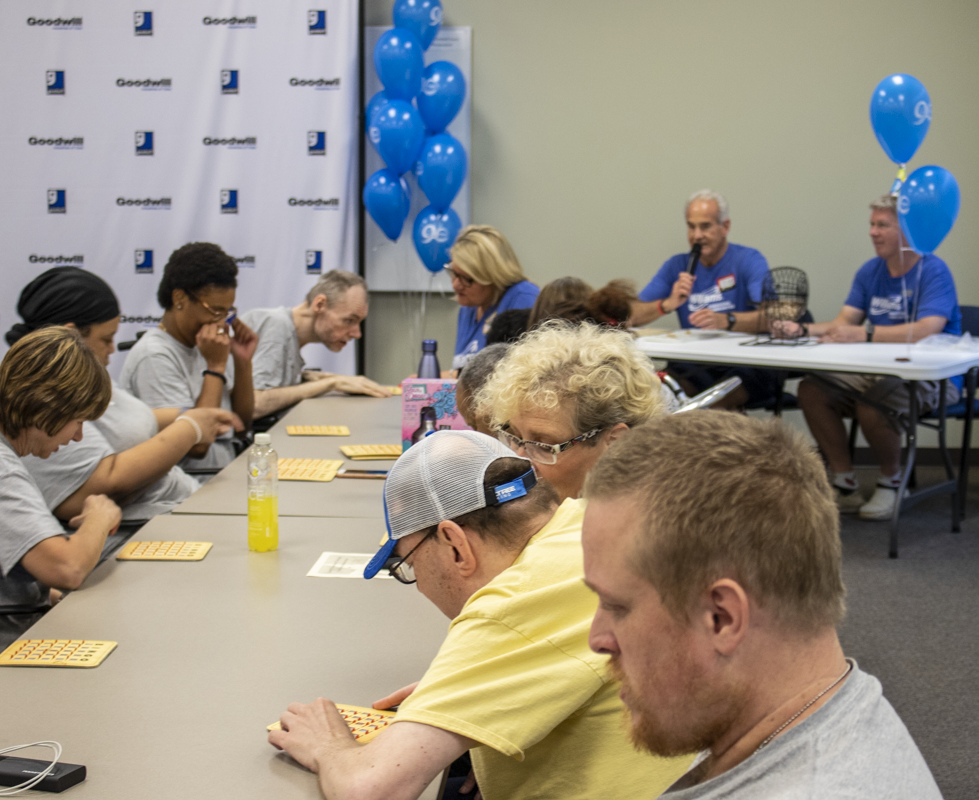 Then came the activity everyone always looks forward to – BINGO!
We are so appreciative of the time the Williams Company employees gave to our programs. Also, a big thank you to all who volunteered on this past Day of Caring.
#LiveUnited
More
To post comments, Click Here to Login