Menu
Mayor Declares 'All Abilities One Community' Day in Tulsa
10/1/2019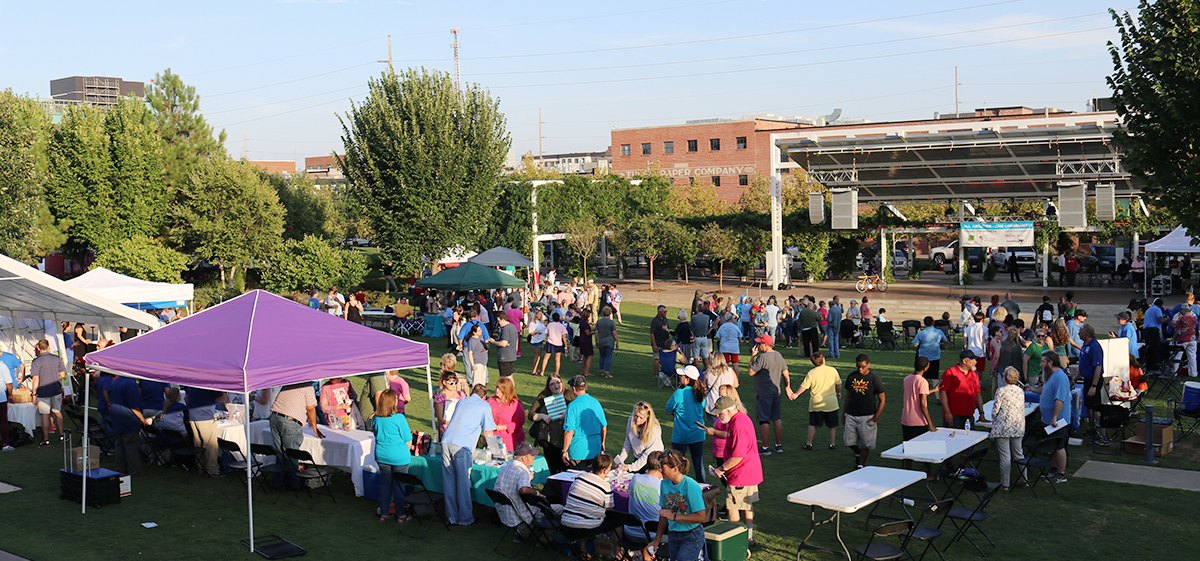 City of Tulsa Mayor G.T. Bynum declared Tuesday, September 10, to be "All Abilities One Community Day," as Goodwill Tulsa hosted an event on Guthrie Green to raise awareness about people with developmental disabilities and Autism.
The Tulsa Developmental Disabilities Awareness Rally was a collaboration between four Tulsa Area United Way agencies – A New Leaf, The Bridges Foundation, TARC and Goodwill – along with Oklahoma People First. Soaring On Hope, a pediatric therapy and Autism center, sponsored the event.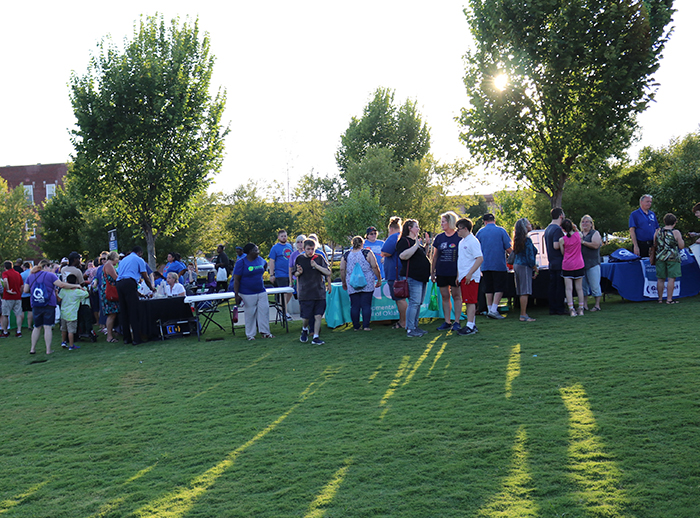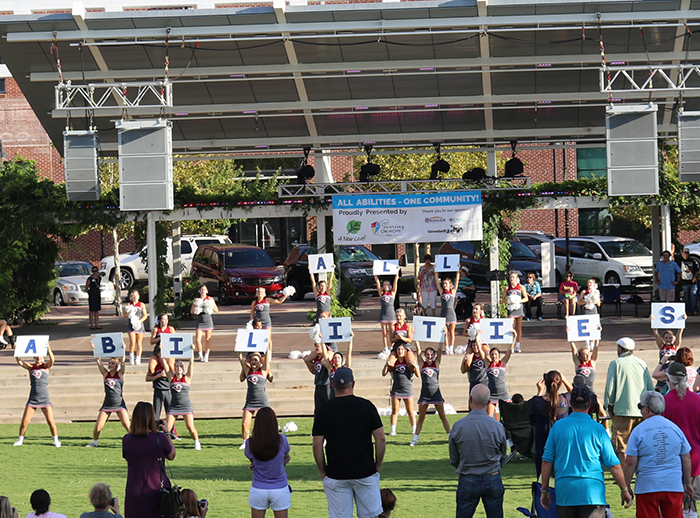 Booths ringed around the Guthrie Green, where parents, caregivers and community members chatted with representatives about the services their organizations and agencies provide to people with disabilities. The atmosphere was fun and relaxed, with line dancing and food trucks. Black Panther, Captain America, Princess Jasmine and other costumed characters walked the green taking pictures and dancing with attendees. The Owasso Varsity Cheer team ended their routine by leading the crowd in a chant of "All abilities. One community!"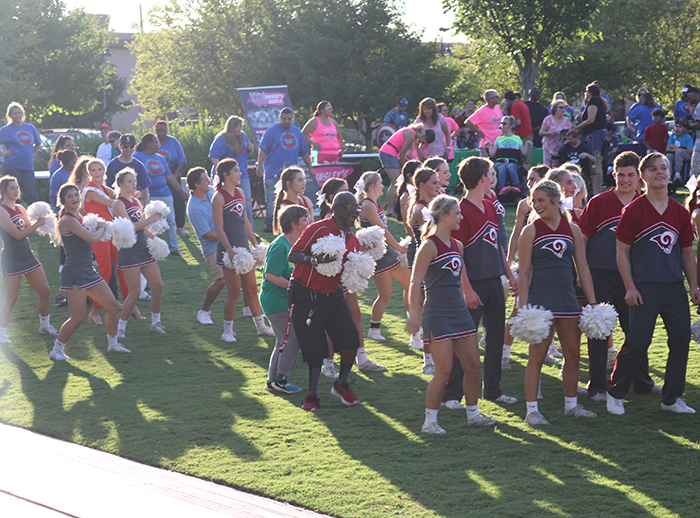 The real stars of the rally were the individuals that the organizations serve and support.
"It was fantastic to see how effectively individuals with disabilities can advocate for themselves when given the opportunity," said David Oliver, Goodwill President.
"I love that the spotlight is on the clients," said Macy C. Ogle, CEO of A New Leaf, which provides vocational and residential services to people with developmental disabilities. "We are blessed to have them in our lives."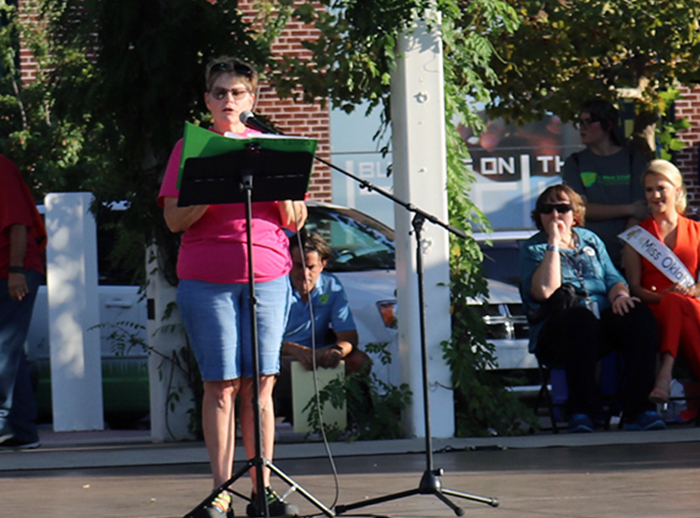 From the mainstage, clients and others shared their stories of how they advocate for themselves and make a positive impact in Tulsa. "Since I have been at A New Leaf, I have learned to do a lot on my own," Katy said. "People with disabilities can do a lot of things everyone else can do when they are given a chance!"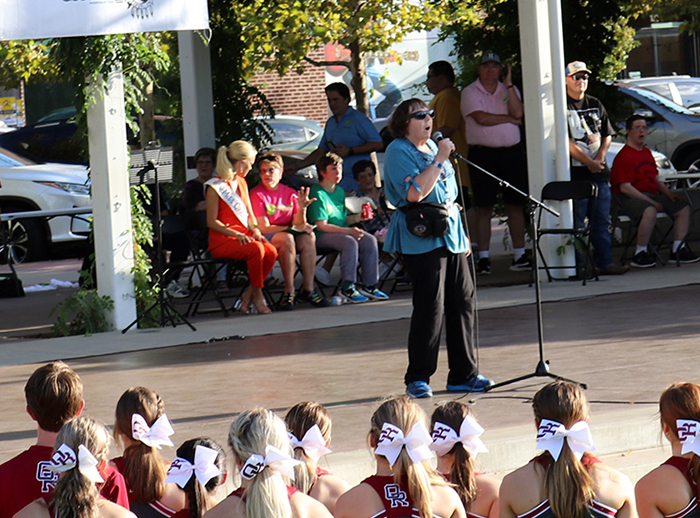 "The A is for advocacy and how we go to the legislators and talk to them about advocating for ourselves and tell them how we feel about our services," said Nancy, with Oklahoma People First and an advocate for the Oklahoma Disability Law Center.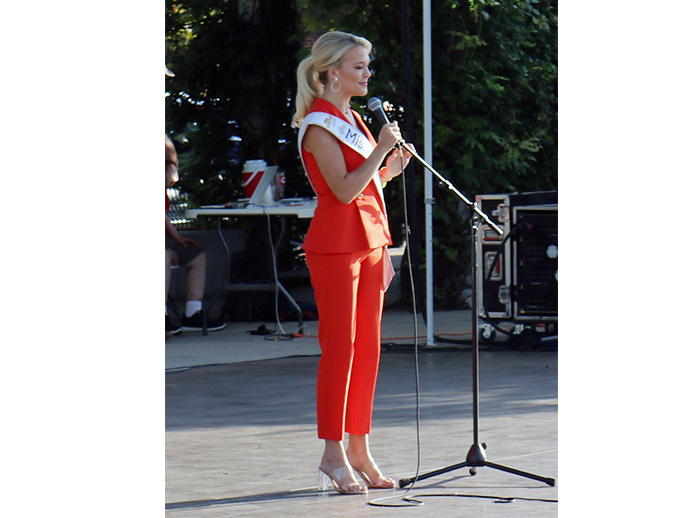 Miss Oklahoma 2019 Addison Price, once so shy she had to have her mother order for her in restaurants, was now on stage sharing how she learned to live with her Dyslexia.
"I wasn't not good enough. I wasn't not smart enough. But instead, I just had something I had to overcome," Price said.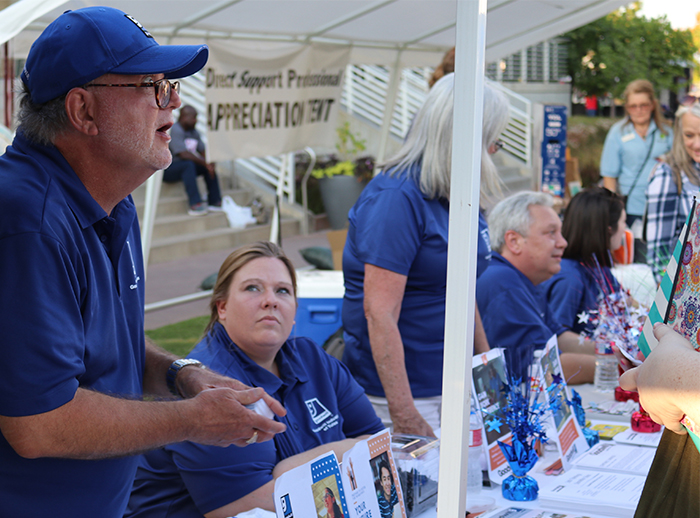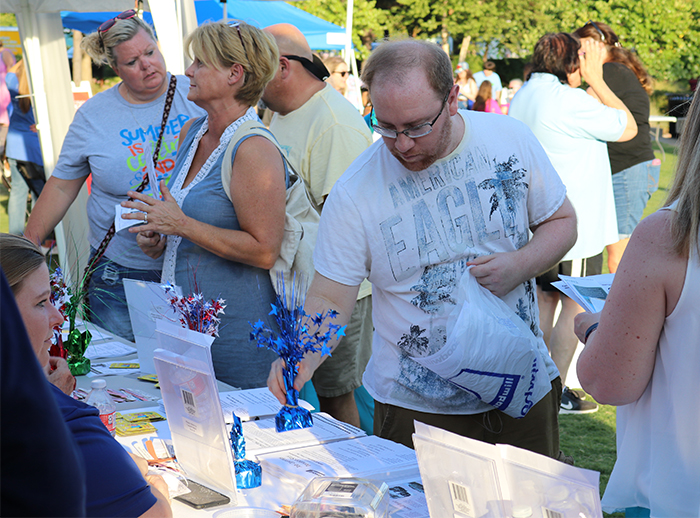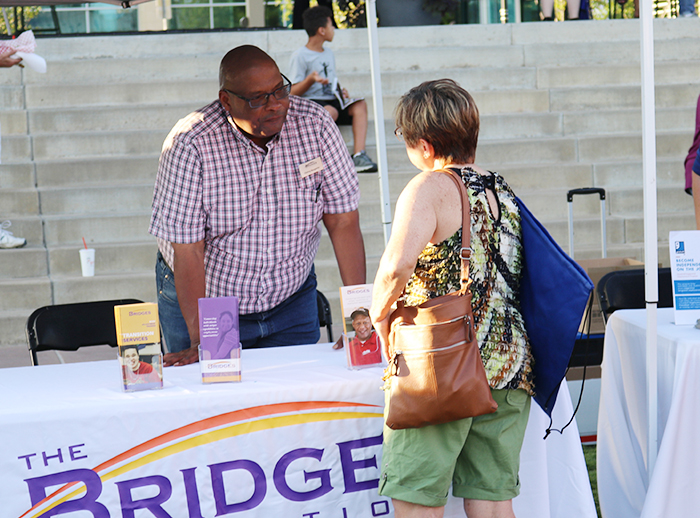 A message of inclusion flowed through their stories. The speakers stressed resiliency, self-advocating, and having a can-do attitude, qualities that the organizations at the rally help them to obtain.
Goodwill prepares people with disabilities for employment, which enables them to become self-sufficient contributors to their communities, through several programs: Supported Employment; Transition Work Adjustment Training, which includes specific training for high school students on the Autism Spectrum; Group Worksites and Goodwill Contract Services.
"We all want the opportunity to be able to serve each other and to be able to show what we can do," Sen. James Lankford, R-OK, said in a video message. "Finding opportunities for us to all to be able to serve each other matters. It matters to our community and it matters to each person."
Increased awareness in our community will also help people with disabilities overcome the obstacles they face. In his proclamation, Mayor Bynum noted that 85 percent of people with a disability are unemployed, and they are 7 times more likely to be a victim of abuse.
"And whereas those who experience developmental disabilities should be recognized as equal members. And whereas we recognize those with all different disabilities and with public education and awareness, it benefits the lives of everyone who is affected by developmental disabilities," the mayor's proclamation read. "Now therefore I, G.T. Bynum, mayor of the City of Tulsa, do hereby proclaim September 10th as All Abilities One Community Day in the City of Tulsa."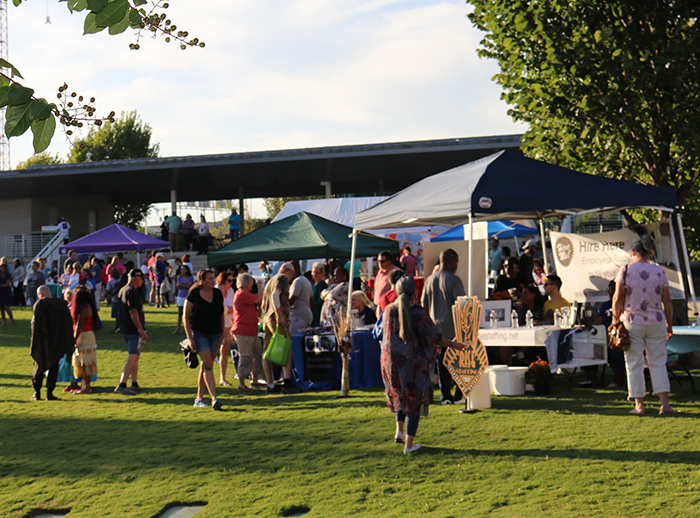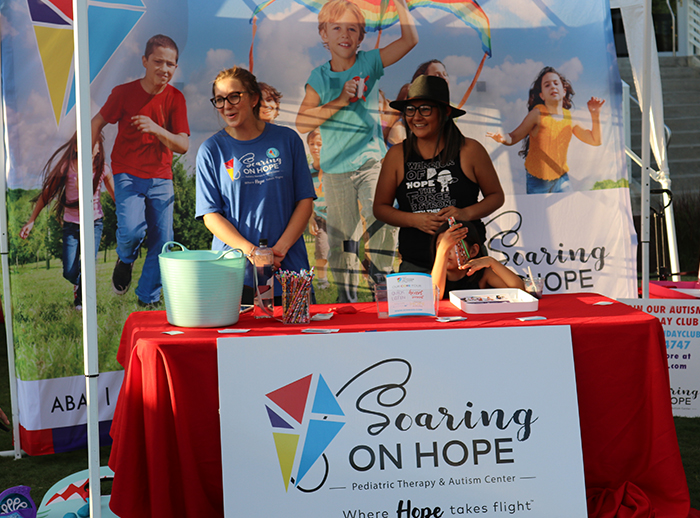 This was the inaugural rally and organizers expect it will return.
"I hope this is not the last time this group gathers together to be able to dream together ... and to be able to bring one community together," Sen. Lankford said.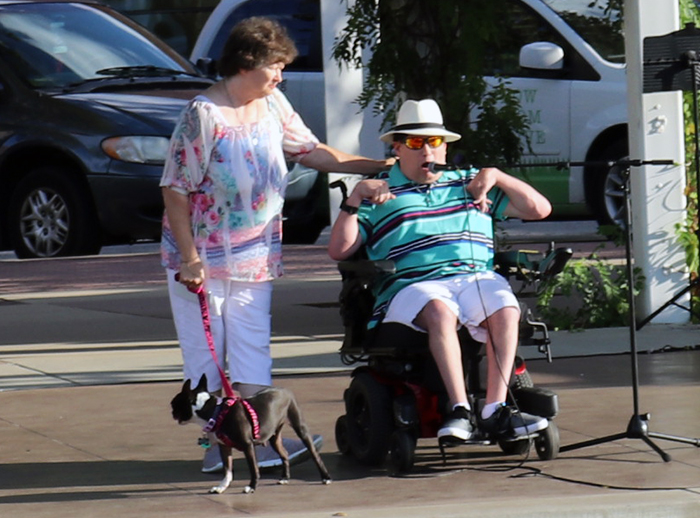 Motivational speaker Sean Lewis, president of Tulsa People First, the local chapter of Oklahoma People First, said he has been advocating for himself since he "was a kid." In the past year, he completed his first 100-mile race, enduring snow and rain while being in his wheelchair for over 27 hours.
"I still had a fun time ... and I'm training for my second triathlon in 11 days," Sean said. "I said all that to say this. Whatever challenge you have, it doesn't matter. Whatever adversity you have it doesn't matter, because you can do everything you want to do ... sometimes you just have to find another way."
To post comments, Click Here to Login