Menu
The new you of the New Year doesn't need last year's clutter
1/2/2020
The new you of the New Year doesn't need last year's clutter
The start of a new year is an obvious place to reset some of your life. Cleaning out your clutter can kick off your year right by removing some of the things holding you back.

Clutter is the great killer of creativity. It's hard to imagine yourself finishing a cute craft, redecorating your home, or even going to the gym when you are constantly stepping around items you don't use — or even want. Organizing your home could be the kick start you need to tackle other areas of your life you want to improve.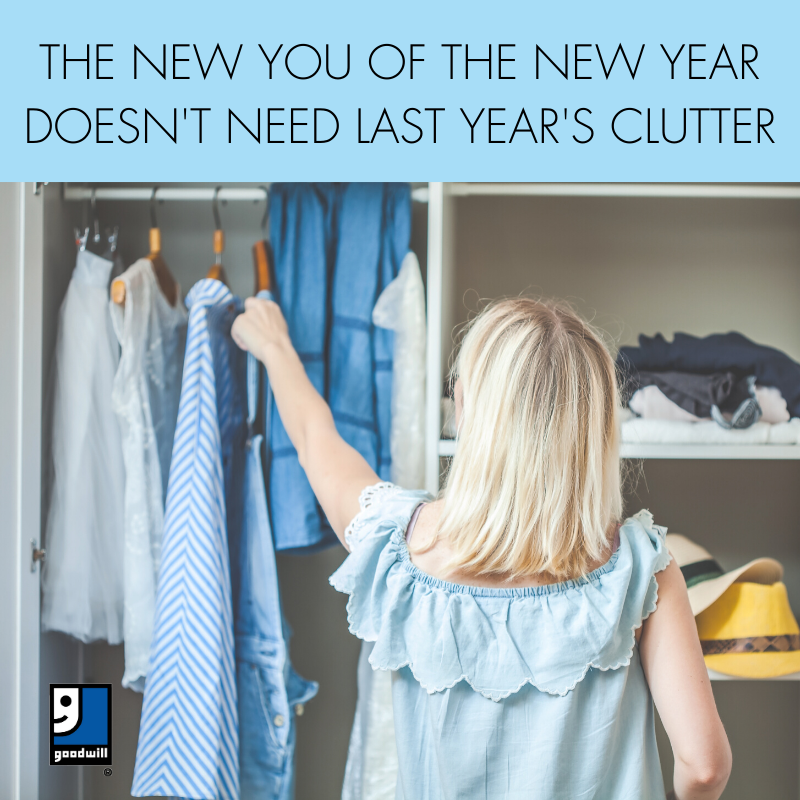 Cleaner, more organized spaces will give you confidence. Sometimes just seeing that sweater in your closet (the one you've only worn once in the last six years) can weigh on your mind. It's in the way, you don't like it, and there's a sort of built-in guilt associated with owning something you aren't using. That guilt and frustration can give you a sort of mental hiccup, adding some frustration to your life. By moving on from that sweater, you're removing one more item from your life that is doing nothing but standing in your way.
So, what to do you do? That's easy. You grab those items you don't like and don't need and donate them to any of more than
thirty goodwill donation centers in the area
. That way, not only are you moving on from those unwanted items, but you can also change the way you remember them. Instead of just guilt and frustration, you can know those items are helping to do good in your community by providing jobs and job training for folks in your community.
To post comments, Click Here to Login