Menu
We need your help to provide free tax services to the region
1/3/2020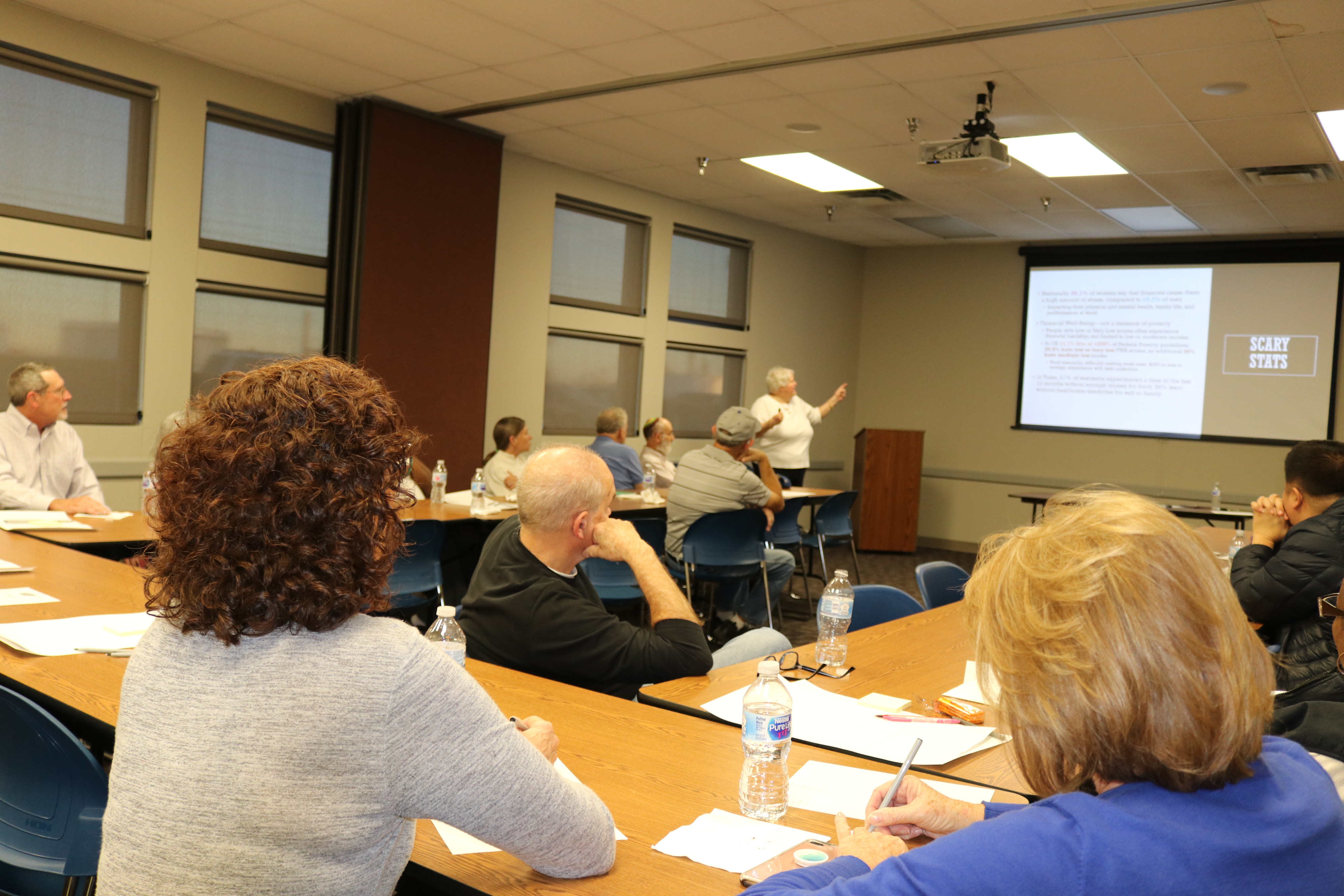 We need your help to provide free tax services to the region
Goodwill Industries of Tulsa is proud to facilitate the IRS Volunteer Income Tax Assistance Program. More commonly referred to as VITA, the program offers free assistance filing taxes for anyone with a household income of $56,000 or less. It's a program that helps bring millions of dollars back to the region, and helps lift up those who could use some extra help this tax season.

We can't do it alone, though. We need volunteers to:
- Help assist in tax preparation and review
- Host and greet our clients
- Help those who intend to set aside and save part of their return

Our volunteers say being a part of the VITA program is a rewarding way to give back.

"Friends ask me why I still volunteer for VITA," says Paula, a longtime volunteer. "It's because it is so rewarding to help people save money by not paying to have their taxes done, and to help them realize all the refund credits due to them. It's a small investment for me that produces great rewards for the clients.".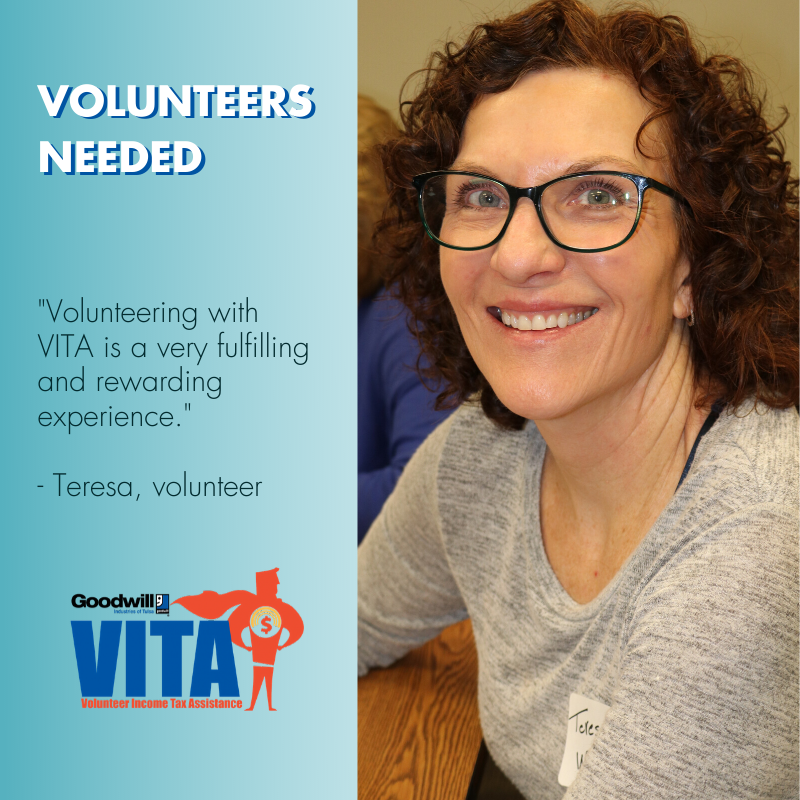 "Volunteering with VITA is a very fulfilling and rewarding experience," says Teresa. "The clients are so grateful. It feels good to help others by using my skills."
We offer free, on-site training and flexible hours. Our VITA sites are open days, nights and some Saturdays.
To post comments, Click Here to Login