Menu
Let Your Donations Do Good
1/9/2020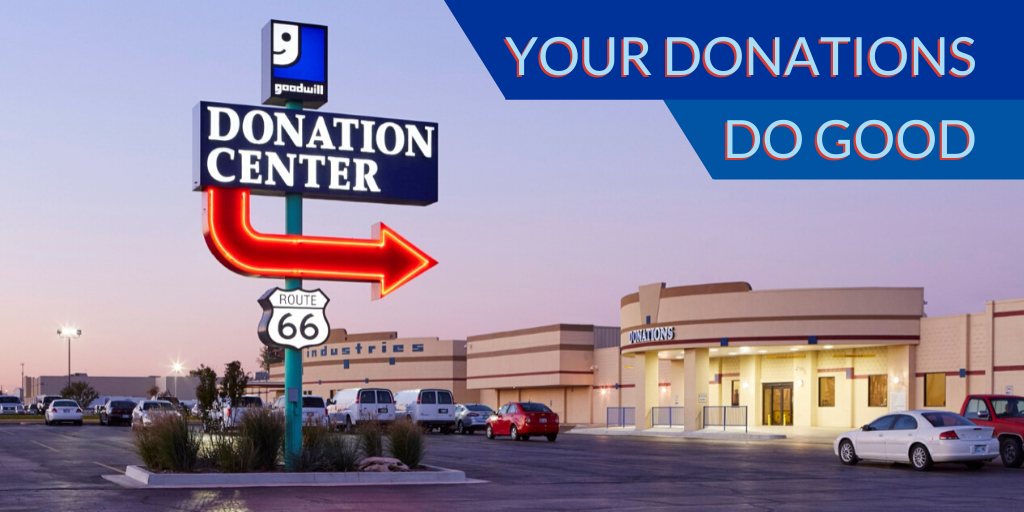 Many of us will resolve to do good this year. One thing we might commit to is to do more things for our community. One of the easiest way you can give back is by donating your gently used clothes and household items to Goodwill.
More than 200 people are employed in the transporting, sorting, and processing of your donations. Those are jobs which exist only because of the kindness of people like you. Your donations are then sent to Goodwill Industries of Tulsa's stores, where another 150 people are employed. From beginning to end your donations help those in your community pay their bills, buy their food, and have a higher quality of life.
It doesn't stop there, though. Goodwill Job Connection helps connect those in need of work with those who are hiring. If someone has been struggling to find stable work, Goodwill Job Connection will offer resume and application assistance, job leads, referrals, and more free of charge. We are able to provide these services because of your donations. Between processing donations, stores, our job services, and administration roughly 550 people are employed because of you.
Your donations may seem small, and even easy, but they pay dividends for our community. We have more than
30 attended donation centers
spread around the region to make it even easier for you to be part of the job-creation process.
To post comments, Click Here to Login