Menu
Goodwill's Supported Worker Programs Help Individuals Thrive
1/24/2020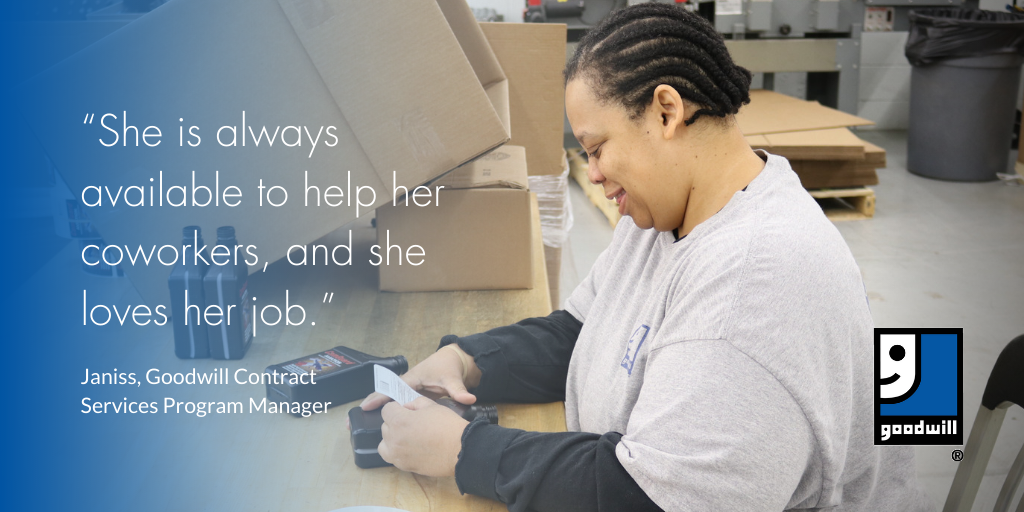 The vision of Goodwill Industries of Tulsa is simple. It reads:
Goodwill Industries of Tulsa, Inc. provides work opportunities, job training and support services for people with disabilities or other employment barriers.
A major part of seeing that mission come to life can be found in our community-based programs. Those include group worksites where adults with intellectual disabilities work under direct support.
Crystal is one such supported worker. She's spent 16 years working in Goodwill's Contract Services Program. There, she is tasked with a wide variety of jobs from assembling bags of spare parts to placing labels on bottles destined to be filled with oil. Those jobs are all done in partnership with outside companies.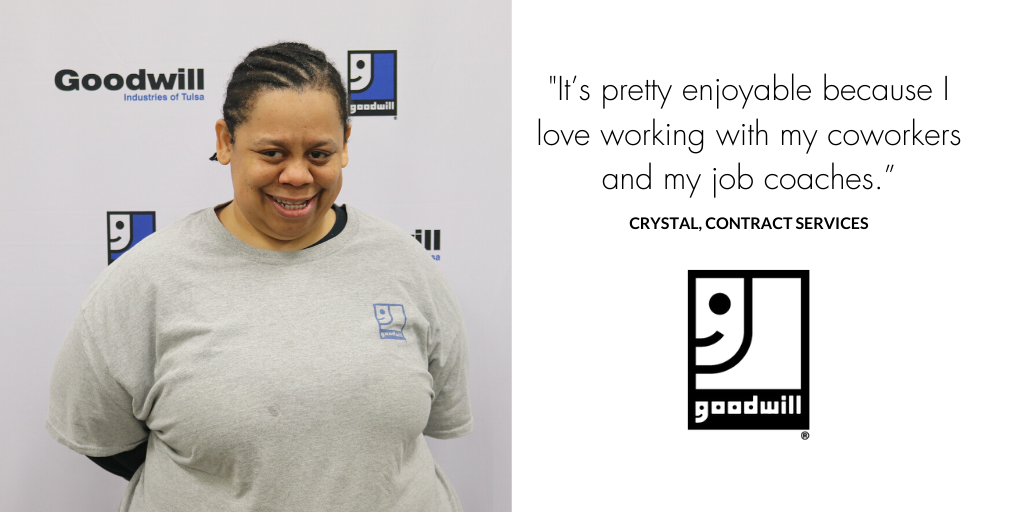 "It's pretty enjoyable because I love working with my coworkers and my job coaches," Crystal says. "Especially my job coaches because they always try to get me to set my goals."
Crystal says she can't imagine her life any other way.
"Without Goodwill, I wouldn't know where I'd be."


Crystal says putting labels on bottles is her favorite task.

As much as Goodwill means to Crystal, she means just as much to her coworkers.
Contract Services Program Manager Janiss says, "she is always available to help her coworkers, and she loves her job."
Janiss says Crystal brings a boost of energy to any room she enters.
"She's always the one laughing, joking and kidding. It's great for morale."
Crystal says the her friends and coworkers are the best part of the job.
"To me, I'm like a big sister to them and they always come up to me for advice."
For more information on our supported worker programs, click here.
To post comments, Click Here to Login