Menu
Shopping at Goodwill Is One of Several Easy Ways to Go Green
1/31/2020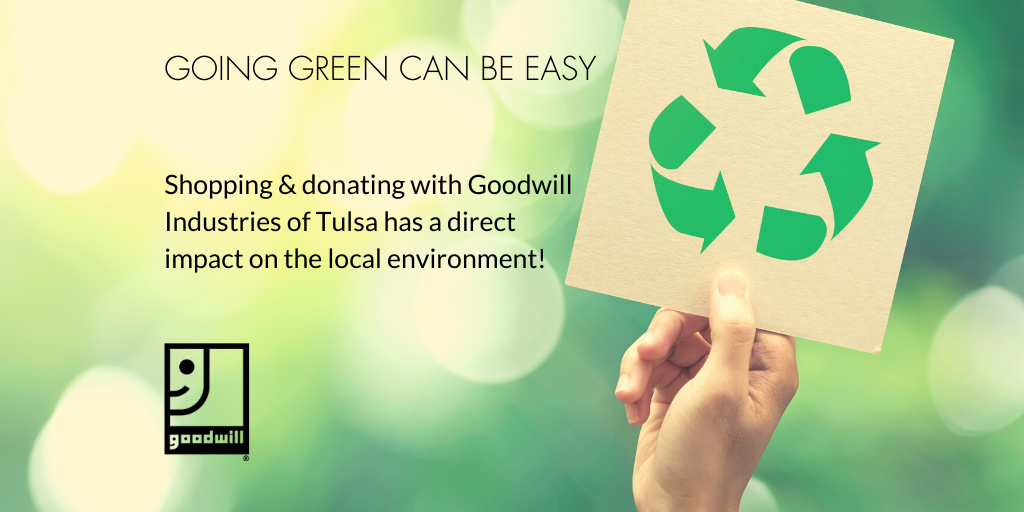 The best way to stick to your New Year's resolutions is to start with easy steps that you can maintain. If you're like many Americans, your resolutions probably include making more environmentally friendly decisions. Here are a handful of super easy changes you can make that will help you go green.
1) Donating to Goodwill
When you have gently used items you want to get rid of, don't trash them. Donate them to Goodwill Industries of Tulsa! By doing that you are helping contribute in two ways towards a greener world. First, your old stuff isn't heading towards a landfill where it could sit and rot for hundreds of years. Second, that item will later be bought. We'll discuss how that is green below. We've made donating easy with 31 attended donation centers around the region.

2) Buying at Goodwill
When you buy at Goodwill you are buying items that otherwise could have ended up in a landfill. You are also buying items that didn't require new and limited resources to make because they were already made. Here's a bonus: The clothing items sold in Goodwill stores are oftentimes name-brand. So, you don't even have to sacrifice style to go green!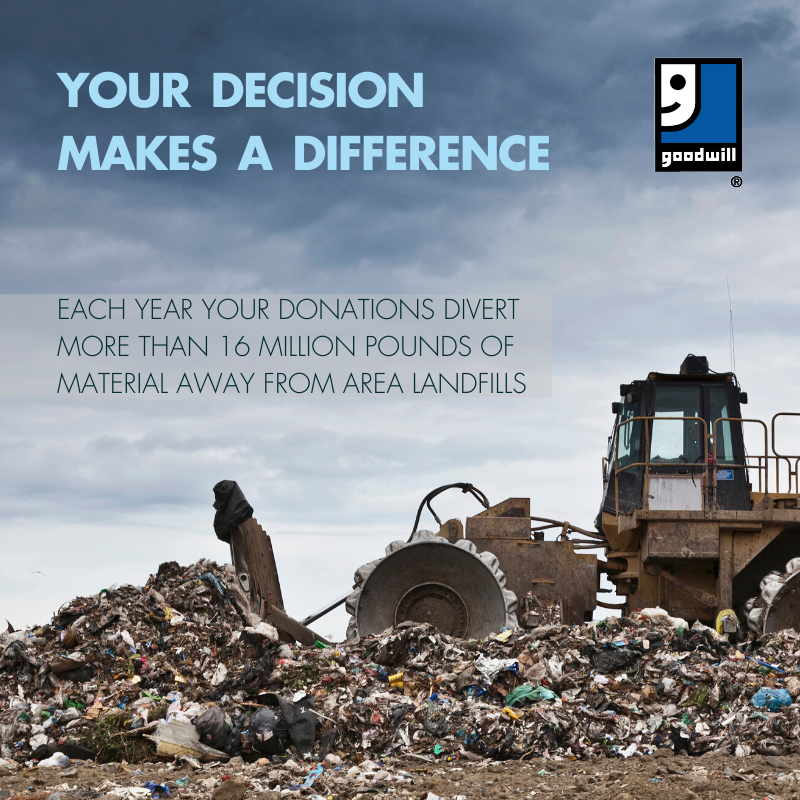 3) Go paperless
Most major financial institutions, apartments, and retail stores are now offering an option to take care of your bills entirely online. It's usually a quick and easy click to let your bank know you don't want any more paper in the mail. It might seem small, but between the processing, printing and delivery of paper statements the environmental savings can add up.
4) Carpool
This is the kind of advice that sounds like a broken record because it's repeated so often. But that's just because of how true it is. If you and a coworker or two live near each other then you can cut down not only the environmental cost but also the financial cost of commuting.
5) Turn the lights down
This is one of the easiest ways to make a small step towards sustainability, and it can help your budget, too! As you leave a room turn off the lights. Do this at your home, at your job, and anywhere else that makes sense. This directly cuts down on the power you are consuming each day.
To post comments, Click Here to Login