Menu
Goodwill Industries of Tulsa Providing Free Tax Services
2/4/2020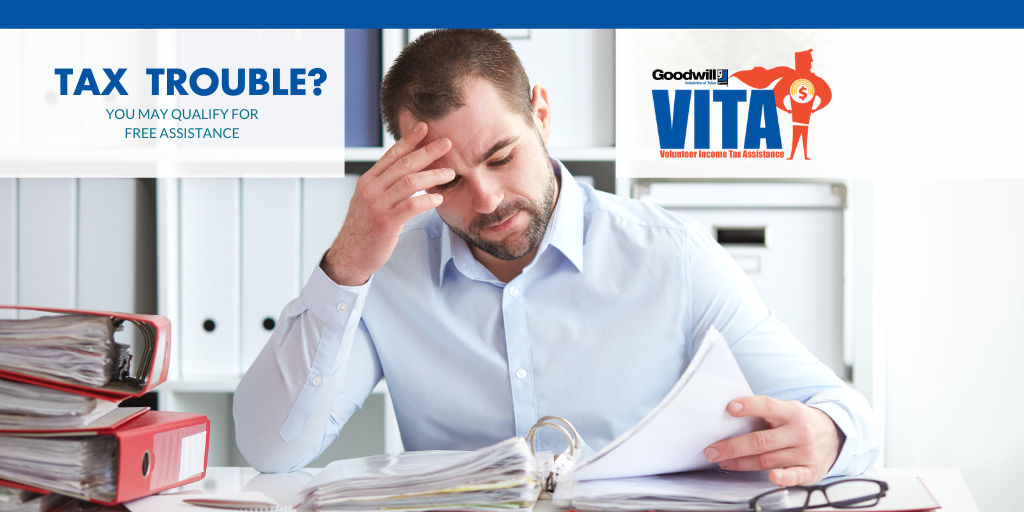 Tax season can be frustrating and intimidating. Not only that, but tax preparation can also be expensive and time-consuming.

That's why Goodwill Industries of Tulsa is facilitating the IRS Volunteer Income Assistance Program (VITA) for the Tulsa area. That means individuals or families can receive free tax preparation and filing as long as they have less $56,000 in household income.

If you qualify for VITA assistance, Goodwill's certified and trained volunteers can help you file your taxes right. Our volunteers will make sure you claim all the right credits and get the best refund possible. We're also making it as easy as possible for you to use our services. We have five locations spread across the Tulsa area.

Goodwill VITA Central, 1667 S. Yale Ave. | Monday - Friday, 9 a.m. - 2 p.m.
Tulsa Dream Center, 200 W. 46th St. North | Mondays & Thursdays, 9 a.m.-2 p.m.

YWCA East Community Center, 8145 E. 17th St. | Tuesdays, 9 a.m.-2 p.m.

The CENTER for Individuals with Physical Challenges, 815 S. Utica | Thursdays, 5 p.m. - 7 p.m.

Goodwill Industries of Tulsa, 2800 Southwest Blvd. | Saturdays, 9 a.m. - 2 p.m.


If you make more than $56,000, then you may still be able to file for free. MyFreeTaxes is a service provided by our partner agency, United Way, and offers free online preparation and filing for many people regardless of their income. Click here to learn more.
To post comments, Click Here to Login