Menu
Goodwill TulsaWORKS Empowers People to Move Forward
2/11/2020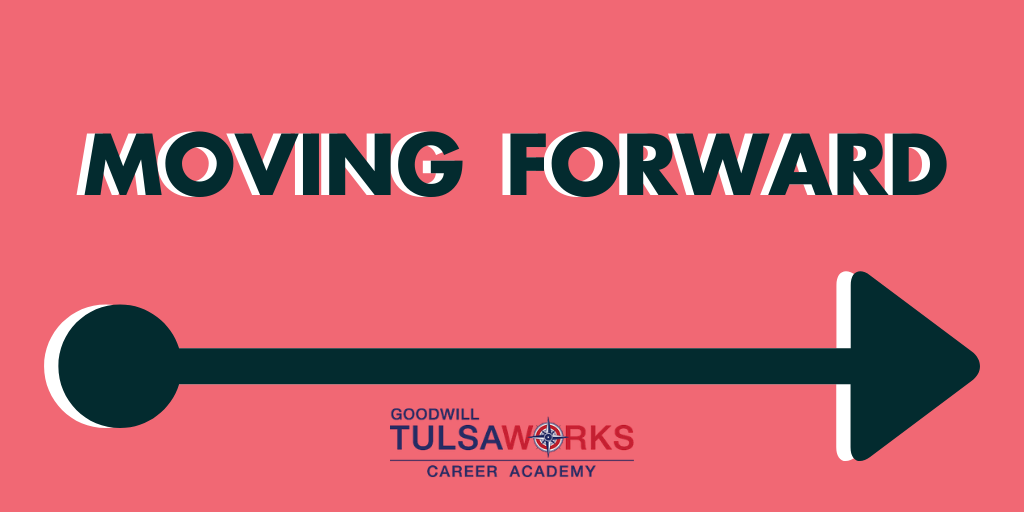 Goodwill TulsaWORKS exists to help those with employment barriers find their next job.

LaKenya recently graduated from our Workplace Computer Skills and Career Readiness Training. Career Readiness Training is offered to those adults struggling to enter the workforce. The course prepares a person for the job application process. It dives deep into the best ways to handle interviews, showing students how to put their best foot forward.

LaKenya says, "I have not had an interview in 18 years, and TulsaWORKS helped to build my confidence."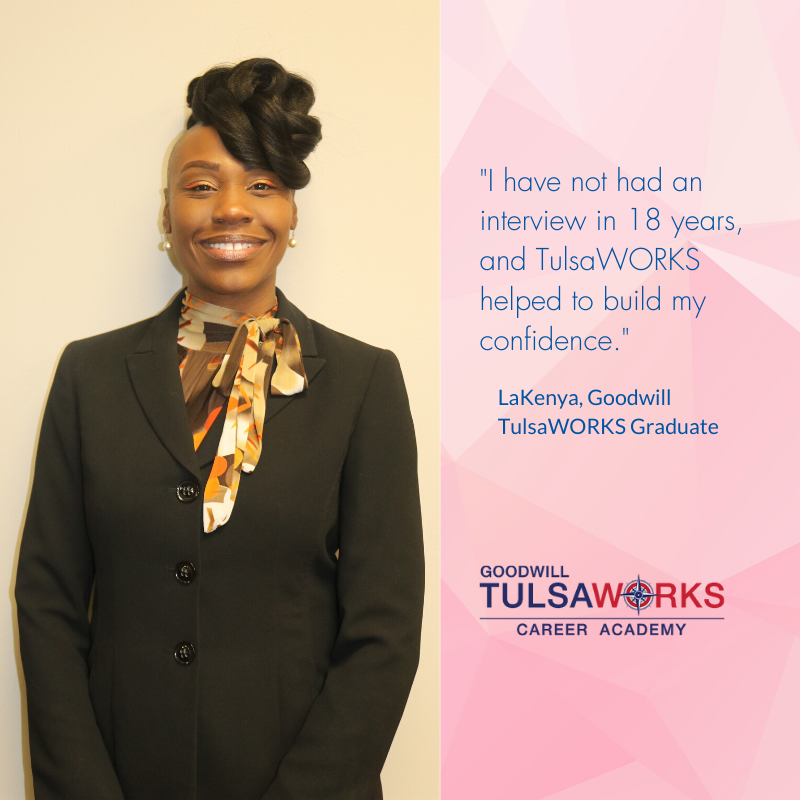 Meanwhile, Workplace Computer Skills gave LaKenya the tools needed in many modern jobs. That includes teaching in Excel, Google and Outlook.
"The courses gave me the skills I needed to build a resume," LaKenya says. "Interviewing skills, financial literacy, job search strategies, and they enhanced my Microsoft Office skills."

Now that LaKenya has graduated, Goodwill TulsaWORKS isn't done helping her succeed. Our Career Navigators stay in contact with all of our graduates for a year after they complete a course. During that time, they help graduates to find job leads and any other resources they may need.

For more information on the programs Goodwill TulsaWORKS offers, click here.
To post comments, Click Here to Login