Menu
Goodwill TulsaWORKS Security Training Opens Door to New Career for Tulsa Veteran
2/20/2020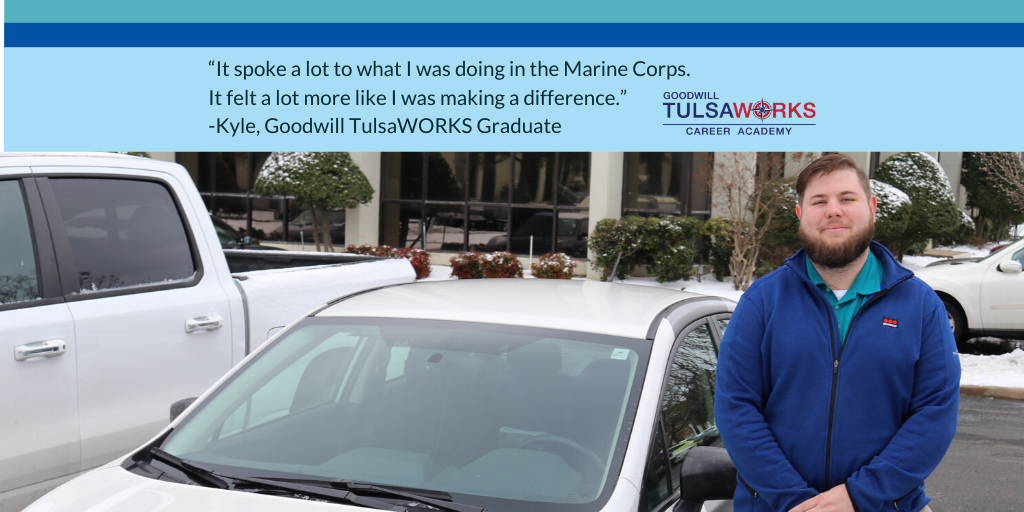 Goodwill TulsaWORKS Security Training Opens Door to New Career for Tulsa Veteran

In 2016 Kyle got the news that about 20 million other Americans get each year: He was laid off.

After serving in the Marine Corps for four years, Kyle left the service in 2011. He'd gained valuable experience in IT during his military career.

"Basically, we did everything involving communications for the intelligence branches of the Marine Corps," Kyle says. "Everything from satellite communications, radio communications, data, servers, equipment like that."

So, it was logical for Kyle to get a job in IT once he entered civilian life. He worked for a company out of California but was able to do so remotely and stay in his hometown of Tulsa. Kyle held that position for several years. But the company made changes that led to cuts, and Kyle was laid off. The timing couldn't have been much worse.

"I guess there were about three or four major IT layoffs in Tulsa around that same time. So it was really difficult finding another IT job."

Some friends suggested Kyle take a job in security while he looked for his next IT opportunity. They told him about how he could get certified through Goodwill TulsaWORKS Career Academy. They told him the TulsaWORKS program was the most cost-effective way to become CLEET certified (a requirement for most security positions).

Initially, Kyle viewed security as just a way to make money on the side while he waited for his next IT interview.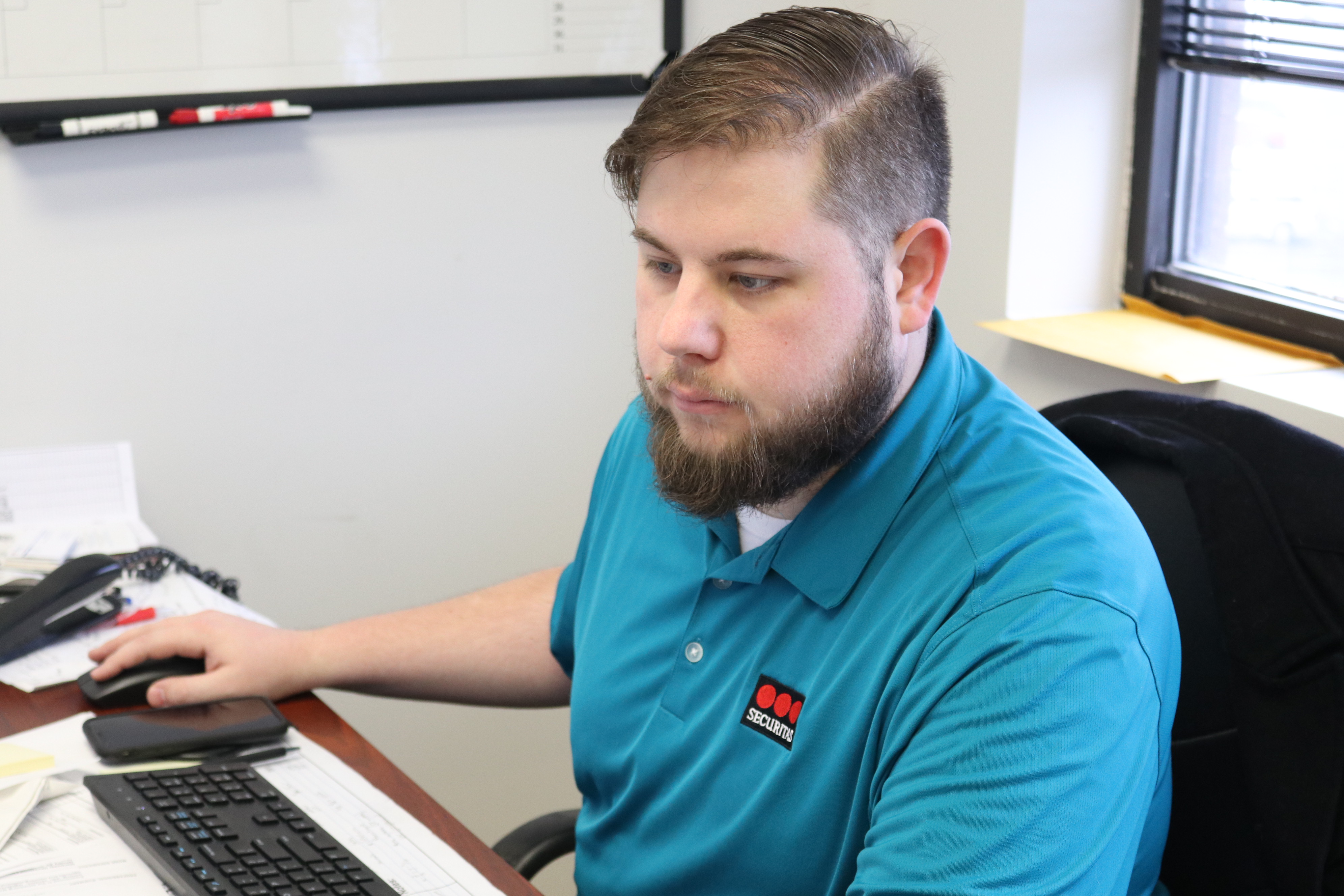 "I thought (security) was gonna be, you know, in between jobs," he remembers. "Part-time on the weekends for some extra pocket money or something."

But Kyle says he liked security much more than he expected.

"It spoke a lot to what I was doing in the Marine Corps. It felt a lot more like I was making a difference."

He landed a job with Securitas, providing security at a refinery in Tulsa. He quickly moved up the ranks and recently took over as the district manager for the company's mobile guarding division. That means he oversees security guards in Tulsa and Oklahoma City who patrol dozens of locations.

"It's been kind of a roller coaster, but I've moved up the chain pretty quickly."

Now that he's in management, Kyle returns to Goodwill TulsaWORKS to look for his next hires. He says what impresses him about TulsaWORKS is how the program works to see students succeed after they've graduated.

"I really appreciate that about Goodwill, and that is not something that all of the different licensing classes provide," he says. "(Other programs) are not there to help you. They're there to make money and run a business, which is understandable. Everybody's got to run the business. But Goodwill was really there. The business is almost ancillary to what they're trying to do for the people."

Click HERE to learn more about the Goodwill TulsaWORKS programs.
To post comments, Click Here to Login