Menu
Box up Your Clutter While You're Staying Home
3/23/2020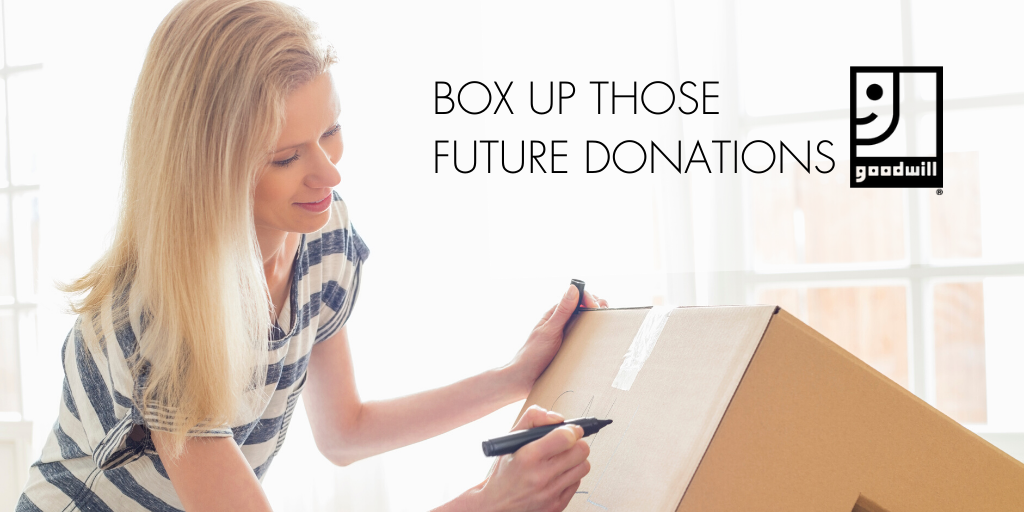 This is a strange time. Cities are locked down, dine-in restaurants are closed, and an army of health workers are putting their safety on the line as the world is gripped by the COVID-19 pandemic. Tens of thousands of people across eastern Oklahoma and southwestern Missouri are staying home in a valiant community effort to stop the spread of the virus.
All that time at home makes for a great opportunity to reorganize. As you go through your house, we suggest you set a box by the front door. Put those clothes and household items you don't want anymore in that box. Just leave it there for now. In the coming weeks, you can add to the box (like when you get sick of staring at the same poster on your wall for two weeks straight).
When things calm down, take that box to your nearest Goodwill Industries of Tulsa attended donation center. Your donations will be used to help fund our mission to provide jobs and job training. That's a mission that will be supremely important in the months after this virus passes.
Click here to find the attended donation center nearest you.
To post comments, Click Here to Login