Menu
Building a Better Future
9/1/2022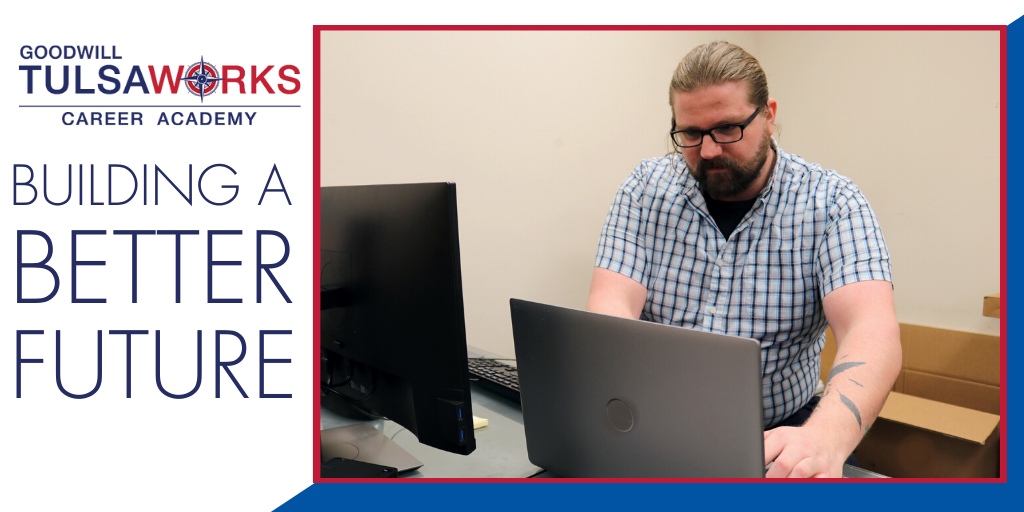 Goodwill TulsaWORKS Career Academy helped Trey transition into a career he loves.

The former construction worker says he enjoyed his old job, but cycles of layoffs made him wary of staying in the industry.

"I remember looking around and seeing a lot of the older folks starting over again from the ground and working back up after getting laid off," says Trey.

After losing his job, Trey came to Goodwill TulsaWORKS looking to get into a more stable industry. He wanted to work in the IT industry but lacked the GED required to enroll in IT certifications. So, Trey enrolled in the TulsaWORKS Unarmed Private Security training. He quickly landed a job in private security and used his free time to continue taking classes at TulsaWORKS.

"I picked up a few computer-based certifications while I was studying for my GED, and as soon as I passed, I went back to TulsaWORKS for the Google IT Support Professional training."



Trey excelled in the Google IT course, completing the seven-month training in only three months. Trey impressed the staff at Goodwill so much that he was hired as a system administrator at Goodwill Tulsa.

"I'm in the field I want to be in. I have more work and learning left to do, but I managed to get to where I am today thanks to all of the help I received at Goodwill."

Learn more about the programs offered by Goodwill TulsaWORKS by clicking here.
To post comments, Click Here to Login