Menu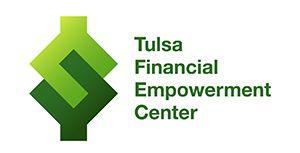 Financial Counseling at no cost.
Click Here to Make Your First Appointment
Asesoramiento Financiero sin costo.
Haga clic aquí para programar su primera cita.
The Tulsa Financial Empowerment Center (FEC) was established in December
2020 to help Tulsans improve their finances such as reducing debt, improving
personal credit and increasing savings. It is Tulsa's only one-on-one
professional financial counseling service offered at no cost to all residents.
Impact: To date, the FEC has helped 384 people with one-on-one financial counseling through 1,028 sessions. Almost $97,000 in debt has been reduced among the clients, and savings have been increased by more than $60,000.
Certified financial counselors are available for personalized guidance and can
help you deal with a wide range of personal financial issues.
Counselors can help you:
Take control of your debt
Deal with debt collectors
Improve your credit
Build your savings
Create a budget and create a plan to stick to it
Find safe and affordable financial products
Other services based on your need
*The FEC is operated by Goodwill Industries of Tulsa in collaboration with the
Mayor's Office of Resilience and Equity.