Our Vision: With your help, we can create
a community where all people have the training and opportunities they need to be successful in the workplace, regardless of the barriers to employment they must overcome.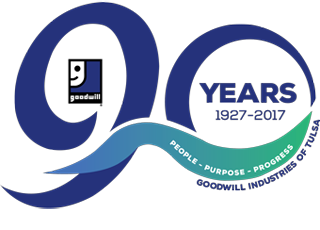 Since 1927, Goodwill Industries of Tulsa has given people skills and opportunities to overcome obstacles
to successful employment. Building on 90 years of past successes, we look forward to fulfilling our vision — that people in our community have the opportunity to achieve their fullest potential. In celebrating our 90th anniversary in 2017, we invite you to join us as we continue to focus on people, purpose and progress.
---
---

Click banner to see opportunities to interview with
local employers at Goodwill Job Connection.

Employers can register here.
Job seekers can stay up to date here.
Good Deals
See Store Specials or the Value Planner for full details.