Menu
How Financial Services Fit Goodwill Industries of Tulsa's Mission
3/6/2020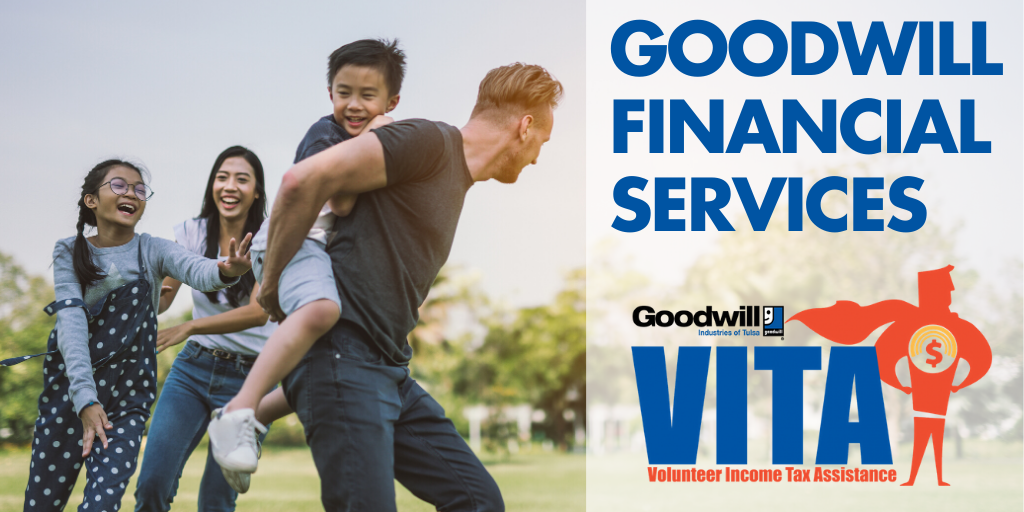 Goodwill Industries of Tulsa exists primarily to provide jobs and job training to those who may face employment barriers. By having a job, those individuals will get a paycheck. In turn, that paycheck will allow them to provide for their own needs. To make sure the money they earn can go as far as they need it to, Goodwill also offers financial stability services.
These services include a savings match program, financial coaching, payday advances (to avoid predatory loans), and VITA.
VITA, or the Volunteer Insurance Tax Assistance is an IRS program offering free tax services. Goodwill facilitates the program for the Tulsa area. VITA allows families with a household income of less than $56,000 to have their taxes prepared and filed free of charge. Our volunteers make sure families who may already be struggling to pay their bills don't miss out on their refund. We also offer those families the opportunity to use that refund to start a savings account.
If you would like to take advantage of Goodwill's VITA services, click HERE.
To post comments, Click Here to Login